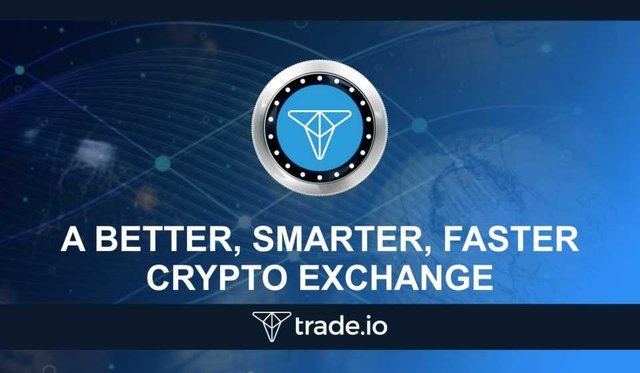 Hello Steemian
Indonesia
Seiring dengan terus berkembangnya bitcoin dan cryptocurrency lainnya, saya semakin tertinggal dengan beragam informasi yang berkembang begitu pesat. Terkadang saya sering lambat lain menemukan beberapa informasi yang berkaitan dengan cryptocurrency, maka saya berusaha mendalami pengetahuan saya tentang pembahasan itu. Beberapa hari yang lalu saya melakukan membaca sebuah tinjauan singkat yang membahas tentang platform perdagangan trade.io. Saya juga menemukan bacaan tentang beberapa fitur seperti UI yang fleksibel dan lingkungan trading yang bisa disesuaikan. Sejauh pemahaman saya, Trade.io sedang menciptakan platform perdagangan kelas dunia yang akan memiliki cukup ruang untuk memuat berbagai jenis pedagang cryptocurrency. Tujuan dari salah satu perusahaan Swiss ini adalah untuk menciptakan pasar keuangan demokratis yang dapat diikuti oleh orang lain di berbagai negara. Tidak hanya itu, banyak sekali hal-hal yang menarik untuk dibahas mengenai tentang trade.io. Selain memiliki tujuan umum, trade.io memiliki beberapa fitur yang mendorong aktualisasi tujuan-tujuan khusus lainnya. Salah satu fitur yang paling menonjol ialah suatu ulasan yang akan kita bicarakan dala artikel sederhana ini.
English
Along with the continued development of bitcoin and other cryptocurrency, I am increasingly left behind with a variety of information that is growing so rapidly. Sometimes I often slow down to find some information related to cryptocurrency, so I try to explore my knowledge about the discussion. A few days ago I did a brief review that discussed the trade.io trading platform. I also found reading about several features such as a flexible UI and a customizable trading environment. As far as I understand, Trade.io is creating a world-class trading platform that will have enough space to load various types of cryptocurrency traders. The aim of one of these Swiss companies is to create a democratic financial market that can be followed by other people in various countries. Not only that, there are lots of interesting things to discuss about trade.io. Besides having a general purpose, trade.io has several features that encourage the actualization of other specific goals. One of the most prominent features is a review that we will discuss in this simple article.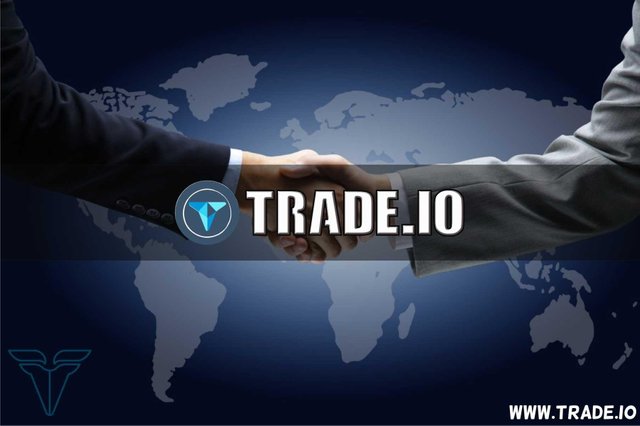 Indonesia
Perusahaan terlibat dalam pencariannya untuk memecahkan masalah kecil yang terus dihadapi oleh pedagang cryptocurrency dimulai dengan menciptakan model yang mendekati prosedur penyelesaian masalah dari root. Kita akan membahas tentang Layanan Konsultasi ICO yang ditawarkan trade.io. Sebagai kita ketahui, ICO pada dasarnya adalah penggalangan dana, kemudian dana yang dihasilkan atau disumbangkan selama ICO tidak selalu dimaksudkan untuk dianggap sebagai investasi. Mengapa demikian? Karena dalam banyak kasus, tidak ada jaminan bahwa dana tersebut akan memberikan ROI positif (Pengembalian Investasi). Proyek yang terdesentralisasi (proyek blockchain) biasanya menggunakan kampanye ICO sebagai sarana untuk menghasilkan dana untuk proyek mereka. Ini dilakukan melalui pembuatan token asli untuk proyek mereka. Donor kemudian membeli sejumlah token sebagai alat untuk mendukung proyek. Permintaan untuk token oleh donor yang mencari untuk mendukung proyek adalah apa yang menciptakan nilai untuk token. Jadi, ketika permintaan tinggi, nilai token juga akan tinggi; prinsip dasar permintaan dan penawaran. Masalahnya di sini adalah ketika permintaan yang cukup tidak tersedia untuk mendorong nilai token sedemikian rupa sehingga akan mampu menyokong dan mendorong proyek. Maka dari situlah trade.io masuk, sungguh sangat luar biasa sekali.
English
The company involved in its quest to solve the small problems that cryptocurrency traders continue to face begins by creating a model that approaches the problem solving procedure from root. We will discuss the ICO Consultation Services offered by trade.io. As we know, ICO is basically a fundraising, then the funds generated or donated during the ICO are not always intended to be considered as investments. Why is that? Because in many cases, there is no guarantee that the funds will provide a positive ROI (Investment Return). Decentralized projects (blockchain projects) usually use ICO campaigns as a means to generate funds for their projects. This is done through making original tokens for their projects. The donor then buys a number of tokens as a tool to support the project. The demand for tokens by donors looking to support a project is what creates value for tokens. So, when demand is high, the value of tokens will also be high; basic principles of demand and supply. The problem here is when sufficient demand is not available to push the value of tokens in a way that will be able to support and encourage the project. So that's where trade.io comes in, it's really amazing.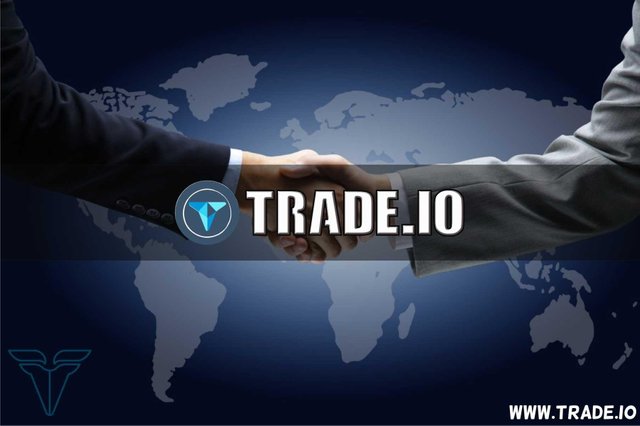 Indonesia
Trade.io berusaha membantu pemilik proyek untuk menghasilkan permintaan akan token mereka dengan memanfaatkan komunitas mereka yang memiliki lebih dari sepuluh ribu trader. Di samping itu, trade.io memiliki tim ahli dengan banyak pengalaman ketika berurusan dengan ICO. Mereka mampu mengumpulkan lebih dari $ 30 juta selama ICO mereka sendiri yang berlangsung selama sekitar dua bulan. Ini menunjukkan tingkat kompetensi yang dimiliki tim tersebut. Kunci untuk kampanye ataupun mempromosikan ICO yang sukses berdasarkan pengetahuan saya adalah bukti-bukti bahwa konsep ide atau janji yang diajukan oleh pemilik proyek tersebut terbilang layak dan berkelanjutan. Tanpa pertimbangan ini, sebagian besar calon investor akan menghindar dari proyek-proyek semacam tersebut. Meskipun proyek itu berpotensi untuk menjadi proyek yang sukses. Bukti konsep yang ditawarkan akan terlebih dahulu diajukan dalam whitepaper proyek (kesepakatan). Inilah sebabnya mengapa trade.io akan meminta tim mereka untuk meninjau ulang whitepaper dari proyek-proyek ini untuk memastikan bahwa tidak ada celah atau ruang yang akan terjadi belakangan nanti.
English
Trade.io seeks to help project owners to generate demand for their tokens by utilizing their community which has more than ten thousand traders. In addition, trade.io has a team of experts with lots of experience when dealing with ICOs. They were able to collect more than $ 30 million during their own ICO which lasted for about two months. This shows the level of competence that the team has. The key to campaigning or promoting a successful ICO based on my knowledge is evidence that the concept of ideas or promises submitted by the project owner is fairly feasible and sustainable. Without this consideration, most prospective investors will avoid such projects. Although the project has the potential to be a successful project. Proof of concept offered will first be submitted in the project whitepaper (agreement). This is why trade.io will ask their team to review the whitepaper from these projects to ensure that there are no gaps or spaces that will occur later.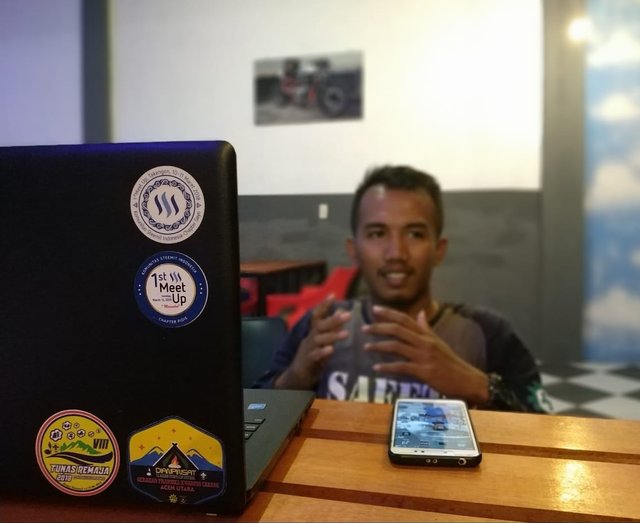 Indonesia
Fitur inti dari trade.io ini akan mengambil beberapa perjuangan proyek-proyek baru sehubungan dengan bagaimana dana akan dinaikkan. Ini akan menjadi pengubah permainan bagi sebagian besar pemilik proyek termasuk kalian, jika kita termasuk dalam salah satu dari pemilik proyek maka kita juga dapat memilih trade.io. kita bisa mencobanya untuk pengalaman perdagangan kelas dunia pada platform perdagangan yang dapat disesuaikan. Trade.io juga membantu mengontrol metode dan durasi waktu berlangsungnya perdagangan sehingga memberikan perdagangan yang lebih cepat dan bertemu dengan permintaan klien berdasarkan kondisi pasar. Trade.io juga mengelola pesanan klien berdasarkan preferensi mereka dengan menggunakan informasi real-time pada berita pasar, pembaruan, dan tingkat teknis. Mereka juga menjaga data pengguna dengan menjaga kerahasiaan transaksi klien, sehingga trade.io terjamin keamanan dan begitu terpercaya sebagai mitra.
English
This core feature of trade.io will take on some of the struggles of new projects in relation to how funds will be raised. This will be a game changer for most project owners including you, if we belong to one of the project owners, we can also choose trade.io. we can try it for world-class trading experience on customizable trading platforms. Trade.io also helps control the method and duration of trading time so that it provides faster trading and meets client requests based on market conditions. Trade.io also manages client orders based on their preferences by using real-time information on market news, updates and technical levels. They also maintain user data by maintaining the confidentiality of client transactions, so that trade.io is guaranteed security and is so trusted as a partner.
---
Website:
Products & Services: 2 3 4 5
Trade.io Team:
Facebook:
Medium:
Twitter:
Instagram:
Trade.io Story:

---
Oracle-D Projects
---