Kalium iOS Beta has just been released! TestFlight invitations being sent out now!
Kalium, BANANO's ingeniously slick mobile wallet was already released for Android quite some time ago. Now it's also finally coming to iOS/iPhone.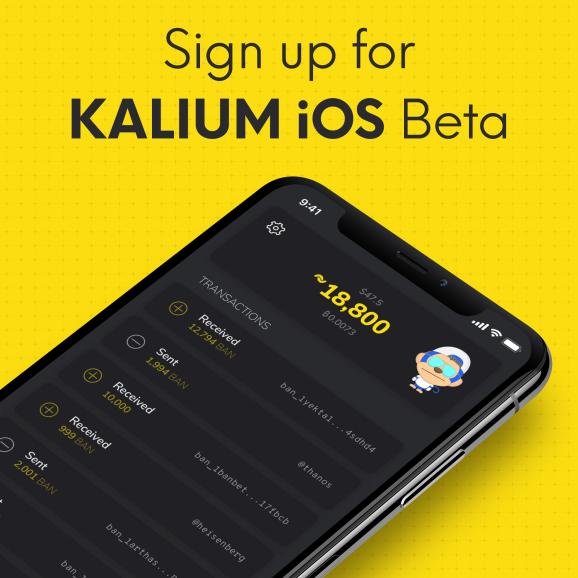 That means if you have an iPhone you don't have to be jealous of all your friends with their fancy Android phones anymore. Signups are open now for the upcoming Kalium iOS test flight. The first Kalium iOS beta invitations have just been sent out.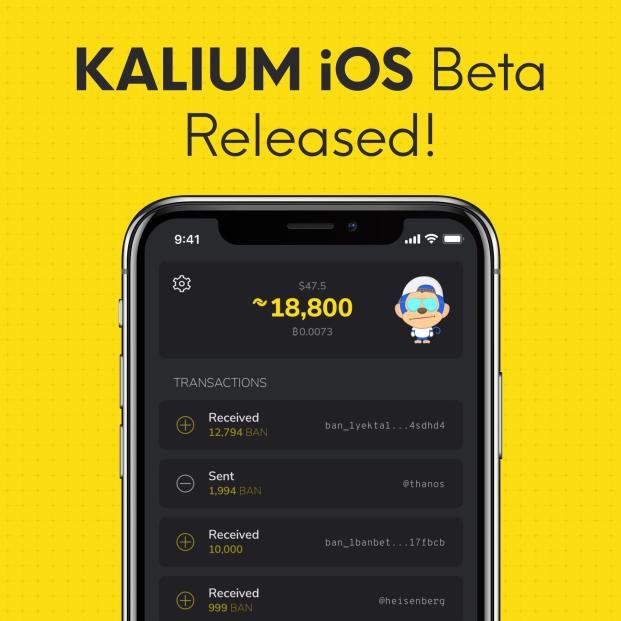 You want Kalium on your iPhone? Submit your information at https://testflight.banano.cc/.
Credit and thanks to our ingenious Kalium creators bbedward and ngyekta for driving this forward!
Detailed announcement here at r/banano
Join the Banano republic!
Medium
Discord
Reddit
Twitter
Instagram
Facebook
Telegram
Youtube
Github
banano.cc (official Website)
banano.how (help getting started)