As promised an update from us. We've been able to update you approximately every week now which we enjoy doing 1) because we believe you deserve to be updated as you are a great and loyal community, and 2) because there is definitely progress to write about on a weekly basis.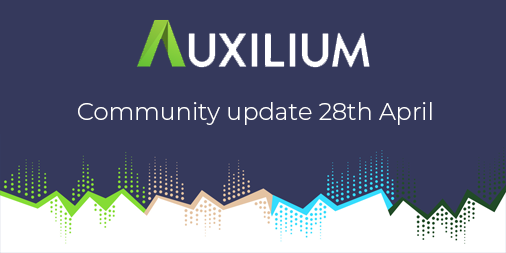 In this publication we'll inform you on the following subjects: airdrop distribution, new desktop wallet, network improvements, website modifications and AID distribution.
Airdrop distribution and future referral campaign
The long awaited distribution of the third airdrop has successfully completed today. Participants of this airdrop received up to 200 free AUX, depending on the amount of requirements checked. The more requirements checked, the more AUX sent.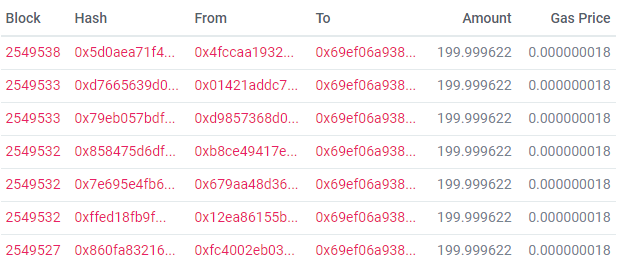 Unfortunately we couldn't send every participant up to 200 AUX. We didn't distribute AUX to participants who did not follow the clear rules. Multiple submissions (i.e. trying to cheat the fair system), false information and/or input of non-AUX address where the most common reasons for not approving the airdrop for these participants.
Within a month we'll work together with a large organisation to promote Auxilium through a Telegram referral promo. We expect to attract thousands of potential AUX-holders and investors, and also significantly increase our numbers on social media.
New desktop wallet
We've decided on a new desktop wallet and working on it the coming weeks. This desktop wallet will replace the current desktop wallet. Besides transactions it will offer other functionality like smart contract creation, signing transactions and broadcasting of transactions. All functionality will be documented and uploaded onto the website once the wallet is available.
We'll start working on the previously mentioned mobile wallet within three to four weeks when we will try and list Auxilium on a well-known multi-coin mobile wallet.
Network improvements
We're continuously improving the network and monitoring the stability. Community members already experienced the improvements, and sent us messages about their positive experiences. Always great to receive such kind messages from our community!
Website modifications
A few months ago we decided — after taking community feedback into consideration — to focus more on the technical advantages of Auxilium when it comes to writing content for the website. In line with this development we will soon update some content on the website and add extra sections displaying for instance: past achievements on the roadmap page, node locations, comparison tables comparing AUX to other cryptocurrencies, and more.
We'll soon have a very decent amount of information on the website that we would love to have translated in different languages to reach people globally. If you want to volunteer as a translator please message Anton Donker, co-founder and director, via Telegram. You can send a message in https://t.me/auxiliumcommunity. Anton will send you a private message.
AID distribution
1st May 2019 our Auxilium Interest Distribution (AID) platform will calculate the average amounts of AUX for the month April on blockchain addresses created in the desktop wallets.
Calculation example
You hold 120,000 (120 thousand) AUX from 1st April — 15th April and 50,000 (50 thousand) AUX from 16th April — 30th April.
April has 30 days.
((120,000 x 15) + (50,000 x 15)) / 30 = 85,000 AUX average in April.
85,000 X 0.66%* = 566.66 AUX
For you: 457.99 AUX
For charity: 45.33 AUX
For research and development: 45.33 AUX
*8% annual. 8/12 = 0.66% per month.
That's it for now. Thank you for reading and your support!
Don't forget to spread the word.
Visit our website
https://auxilium.global
Selection of our social platforms
https://t.me/auxiliumcommunity
https://twitter.com/auxiliumglobal
https://facebook.com/auxiliumglobal
https://discord.gg/59PXRM8
Visit our forum
https://forum.auxilium.global
Buy Auxilium (AUX)
https://mercatox.com/exchange/AUX/BTC
(amongst several exchange options)