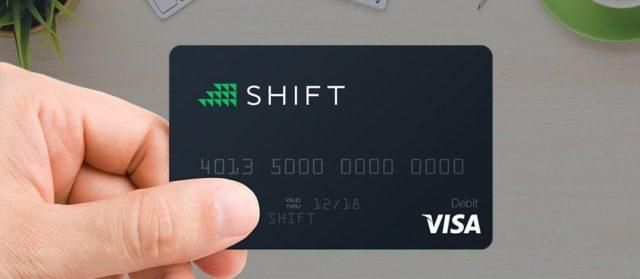 Debit Card Coinbase Shift Visa, one of the first American debit cards for Bitcoin, can be linked to any purse of the Coinbase account. The Coinbase platform is used by more than 38 million merchants around the world who can spend virtual coins online and offline.
Shift Payments has issued a card for Coinbase users who can provide a third party with full or partial access to their own account, but without violating the level of confidentiality. In this case, the user provides security and secret keys. However, you do not need to be a Coinbase user to get a Shift card. You can get a card through your Dwolla account.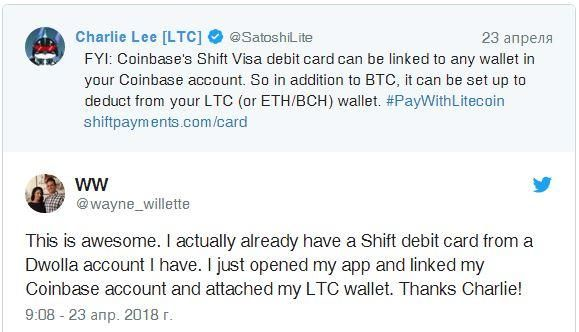 A digital card debit card is used as a normal debit card when connecting to existing user accounts. The user can pay for the goods or services with virtual assets in any place where they accept Visa. About simplification of the payment system using Litecoin (LTC), the founder of Litecoin Charlie Lee reported on his social networking page.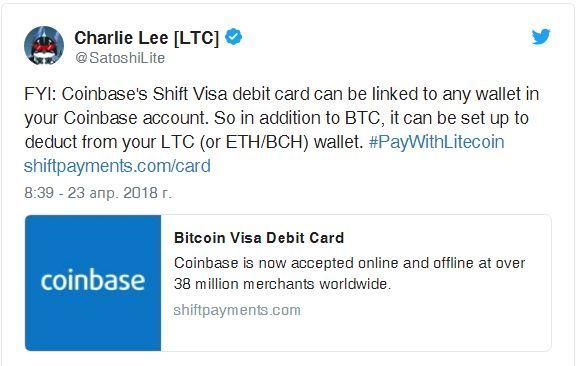 In comments to his post, Charlie Lee draws attention to the fact that you should secure your funds and move only those crypto-currencies that the user plans to spend in the near future, whereas most of the funds are best stored in some other place.