Good Morning,Good Evening, Good Afternoon depending on where are you in this world. This is @ajks with quick XRP update.
Today XRP PRICE Started to climb up AS SWIFT Chief Announces Trial DLT Integration With R3.
SWIFT is a global banking payments network, is to begin testing its GPI payments standard through R3's Corda platform.
Speaking on stage at the Paris Fintech Forum this morning, SWIFT CEO Gottfried Leibbrandt said: "Later today we are announcing integration with R3."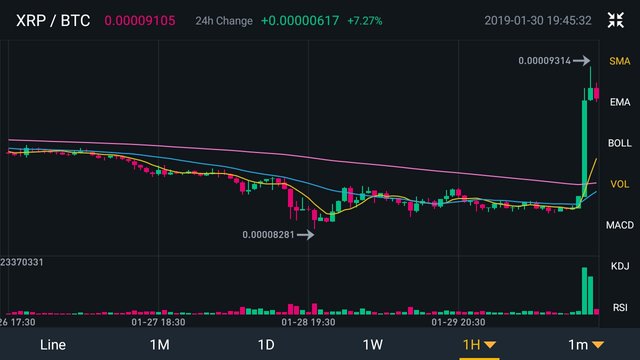 Screenshot from Binance.com website
Today XRP was trading around 0.00008350 BTC after this news there is a nice jump in price and now XRP is trading around 0.00009100 BTC.
Really it is a good news for XRP. Let see how much gain could XRP make after this news.
Blog Source:
If you want to read full article Click on the link below.
https://www.coindesk.com/swift-chief-announces-integration-with-r3-at-paris-fintech-forum
Stay informed my friends
Follow me @ajks