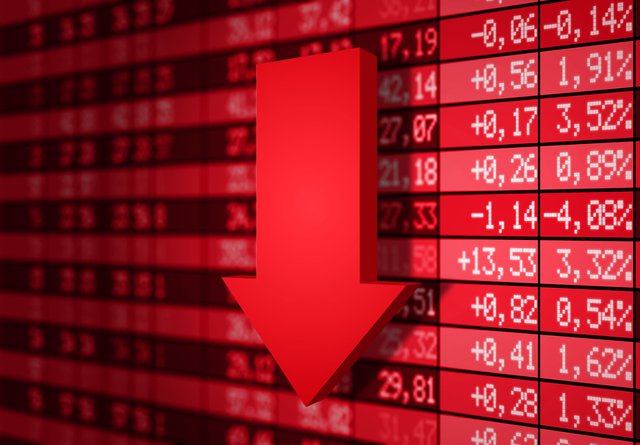 Hi steemits!
Total result: 5,919 US$ (invest) - 57 US$ (winnings)
Ratio winnings / invest: -0.01
Now my experimental deposit is in the loosing zone again. ☹️
BTC is now at about 6,700 US$.
Interesting article about Bitcoin (external links):
Steem is loosing and is now at about 1.6 US$. (- )
Interesting acticle about Steem (external link):
Nano is now at about 2.8 US$.
Interesting articles about Nano (external links):
https://www.reddit.com/r/nanocurrency/comments/8shqps/daily_general_discussion_june_20_2018/?st=JINMPSHU&sh=51e6331f
I share my experimental deposit around virtual currencies:
US$: 269.38
(+) BTC: 0.00 (my strategy: sell&buy continuously)
(- ) BCH: 0.00 (my strategy: no activity)
(- ) BTG: 0.00 (my strategy: no activity)
(+) DASH: 0.00 (my strategy: no activity)
(- ) EOS: 0.00 (my strategy: sell&buy continuously)
(+) ETC: 0.00 (my strategy: no activity)
(- ) ETH: 0.18 (my strategy: sell&buy continuously) - potential loss BitGrail: 0.18
(- ) IOTA: 679.88 (my strategy: sell&buying continuously)
(- ) LTC: 0.00 (my strategy: sell&buying continuously)
(- ) NEO: 15.01 (my strategy: sell&buy continuously)
(- ) OMG: 0.03 (my strategy: hold)
(- ) QTUM: 19.05 (my strategy: sell&buy continuously)
(- ) RRT: 9,083.46 (my strategy: sell&buy continuously)
(- ) STEEM: 1,692.62 (my strategy: buying little amounts continuously)
(- ) XMR: 0.24 (my strategy: buying little amounts continuously)
(+) NANO: 340.14 (my strategy: selling&buying continuously) - potential loss BitGrail: 69.94
(- ) XRP: 409.79 (my strategy: sell&buy continuously)
(- ) ZEC: 0.01 (my strategy: hold)
This is no guarantee and these are no recommendations! Investments in virtual coins are highly risky. You know for instance MtGox, the thefts on Bitfinex & Coincheck & actually BitGrail and some scams like Richmond Berks, Bitsrapid . ... ;-)
Interesting articles about BitGrail (external links):
Interesting article about MtGox (external link):
Interesting article about risks investing in cryptos:
Andreas
My Nano donation address is:
xrb_1bumx71srpsrjf77tkbws6wzmy3h9zh6enp1wx7any41si5sj9iysfbbhq7j