Credits: Cointelegraph
Could cryptocurrency be finally going mainstream? It's not finally going mainstream guys, but the push is looking to happen. It probably is going to eventually go mainstream.
Yahoo is having some good traffic and they receive millions of views per day, by regular investors, financial people and the general public.
Crypto enthusiast and founder of Morgan Creek Digital, Anthony Pompliano tweeted,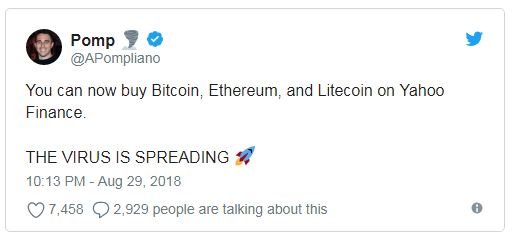 Yahoo Finance has to understand at the bottom of this, that if they become a mechanism for trading cryptocurrency, they stand to make a ton of money on transaction fees, so it's an obvious step and we are glad that they're finally doing it.
Well, since Yahoo has lost the search engine war, maybe it's time for Yahoo to win in the cryptocurrency trading arena.
Let me know your thoughts, is Yahoo Finance adding Bitcoin and currency trading or rather purchase options on it's site? Is this a significant move for cryptocurrency?
So, as time passes by, we are seeing some older and also giant companies starting to look into the blockchain technology, and this could bring a good change to the crypto world itself, but when it's going to happen, we don't know the exact time but we can only be hopeful that it goes real fast lol.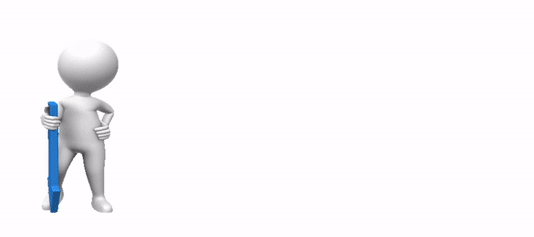 OTHER READS