Ripple the Great Promise of Appreciation
Ripple the great promise of appreciation in the short time and this has been confirmed with the appreciation of the last days. There are several coin-related blog posts that show great ripple appreciation.
And this happens not only with the ripple but with all that show innovative and high impact services with the mondial society. From now on, the values ​​of the crypto-currencies will gain value not only by presenting an idea of ​​a service but by its practical form. The service offered making it a reality, for people such as safety, value, speed.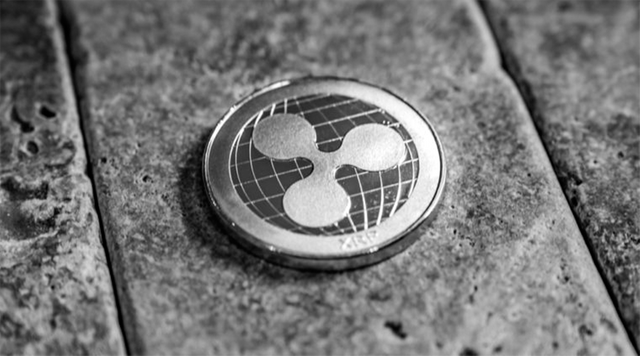 Buying the ripple at this point is to buy cheap, even if it falls buy more, do not let this opportunity pass. If there is a cheap high quality coin this is the ripple.
Several contracts closed in recent times, with too much bank to make the lives of all people more practical, and with gains in speed in transactions. I will not get into the focus of bank names but I want to make clear the opportunity to get into the ripple for the medium and long term.
I have ripple, I have bought it a year and a half ago, and I am buying more, it is a coin that pleases the government and its users. I know it's a lot faster than bitcoin, but not as fast as a credit card transaction. But this is being worked on to be improved, not only the ripple but all the great coins on the market.
Do not let this opportunity pass, you can change your financial life for the better, the value of ripple is very cheap, and promises great appreciation over time in the medium to long term.
Currently this time I write the post is worth $ 0.55 I recommend that you have a ripple at least 1000, but if you have smaller amounts is also valid.
If you have little experience with crypto-coins I recommend that you look for more information about it, how it works, its potential, the events that have been happening, the contracts signed with major world banks. And everything that refers to the currency.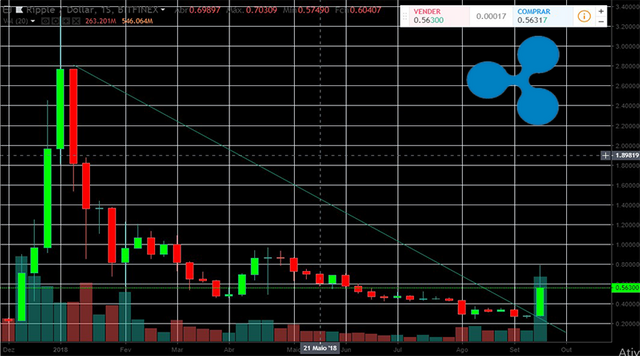 Only by reinforcing your investment strategy will you be in the medium to long term, do not recommend short term investment because it is similar to gambling.
Let's see medium-term investment, from six months to a year and a half to quit.
We will see the long-term investment, from 5 to 15 years to leave.
For the medium term investment I recommend a relatively good amount to invest to have a good profit.
Long-term investments, however, can be invested with little value but always bought in low and constant purchases in the course of the movement of money.
I recommend investing in investment chart stock charts to develop your investment skills, to analyze the charts.