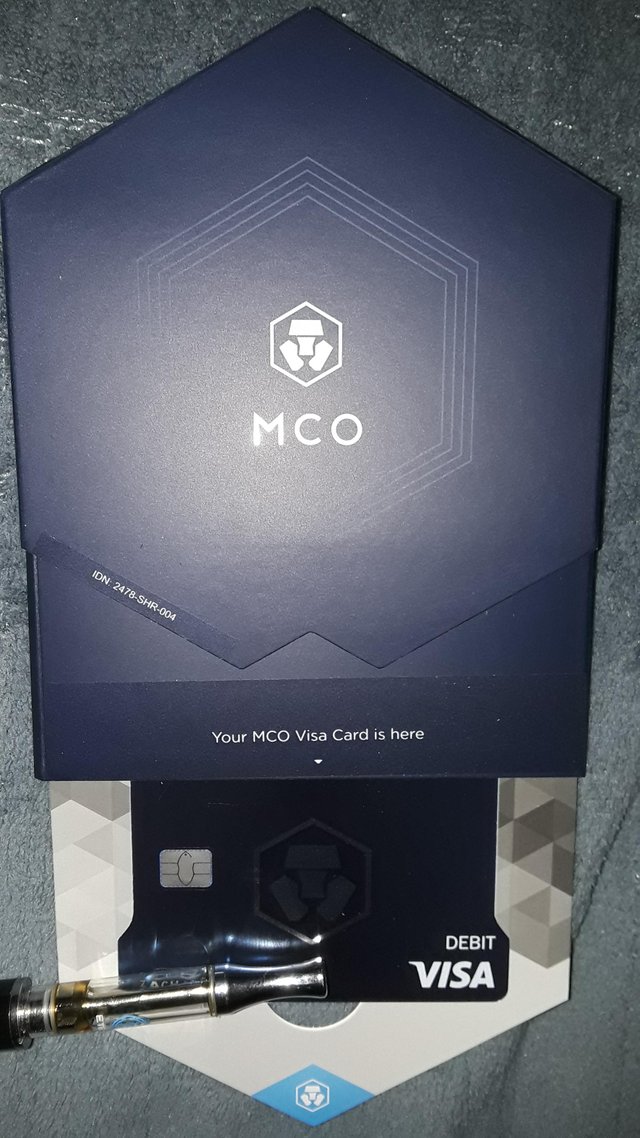 I just got a shiney new free crypto Visa debit card in the mail thanks to @supermeatboy or backenbart on https://steemspeak.com discord . Normally people pay 10 dollars in BTC for a bitpay Visa debit card that can accept altcoins like BCH. The Free cashapp debit card only accepts expensive bitcoin. This card is a great value and its free- but you can buy and stake Monaco CRYPTO.COM tokens on the app to upgrade to better fancier metal cards that give lower fees s better cashback rewards and other perks.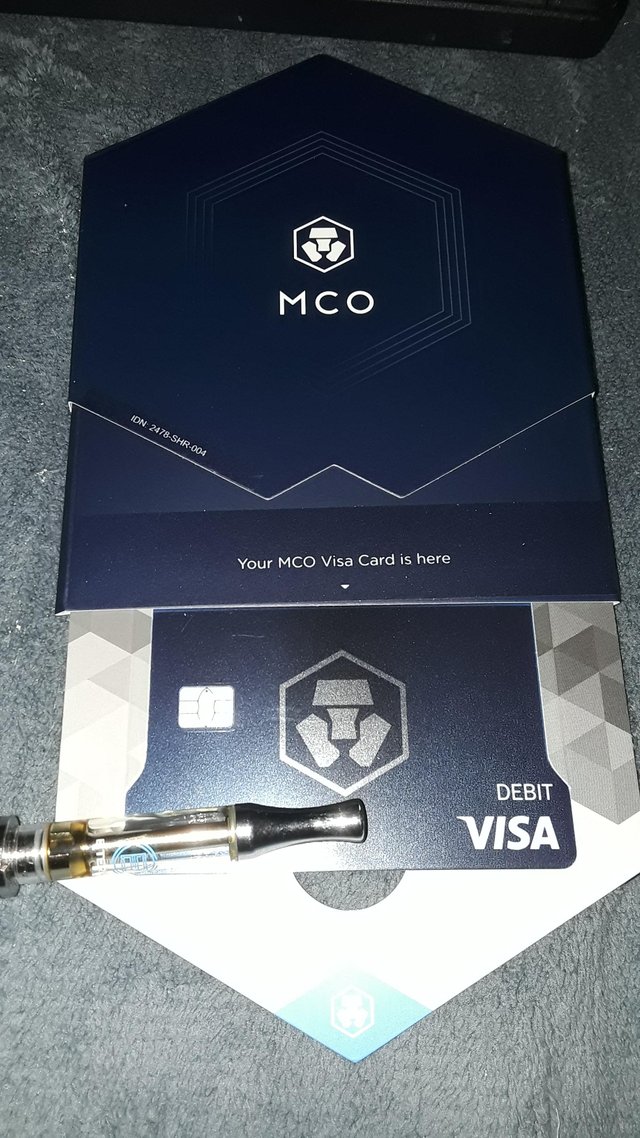 Honestly I was talking to @jongolson about using cashapp referal links to earn 5 dollars and give 5 dollars to everyone who needs a crypto debit card to buy and sell their CTP tokens on https://ctptalk.com and this card can be another great addition since it has altcoins allowing for cheaper topping up of very small rewards so someone could probably load up 1 dollar- their first dollar earned from CTP and then spend it. CTP also needs to partner or just showcase the possible work users can do to earn extra steem with Captcha and TASK token by Dtube creator @heimindanger
https://task.steemwhales.com AND @click which let's steemians make extra money posting ads in steem posts including posts on @ctptalk so you can even guide users on how to buy ads for their own products and websites with dclick- or how to earn extra income with it. We can create the ultamite work at home system where we show all the ways to make free money- we will have a database of stuff like coinbase earn style links and @supermeatboy has a LOT of those and keeps up with them and he has earned the right to promote referal links.
If you want to signup for a free crypro debit card available in more countries than CASH app- use my link and I get 50 dollars when I buy 50 dollars with the crypto.com app and so will @supermeatboy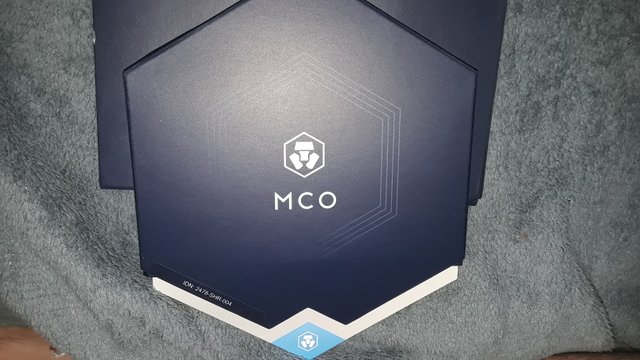 Use my referral link https://platinum.crypto.com/r/a2rt4csmfc to sign up for Crypto.com and we both get $50 USD (once you buy $50 in MCO )
I think its worth it just to signup to get the card even without spending any money because this card has atm withdraws aand accepts more than just bitcoin. Cashapp card is free but only accepts Btc. Bitpay card is $10 in Btc and only accepts btc and bch so just to be able to use ATMs and save money on transactions this crypto.com Monaco card is worth it!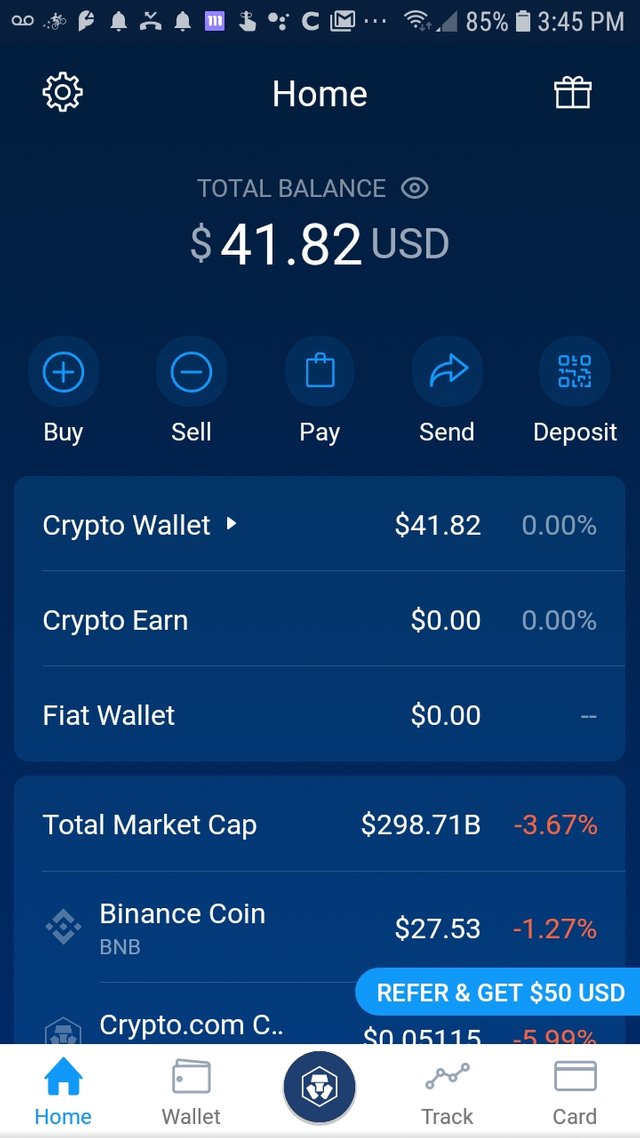 I think I also got 42 dollars free in Monaco token I might be able to sell 50 bucks is a bonus ... just activated the card and hah no I have to unlock that but that's fine I will buy more and stake them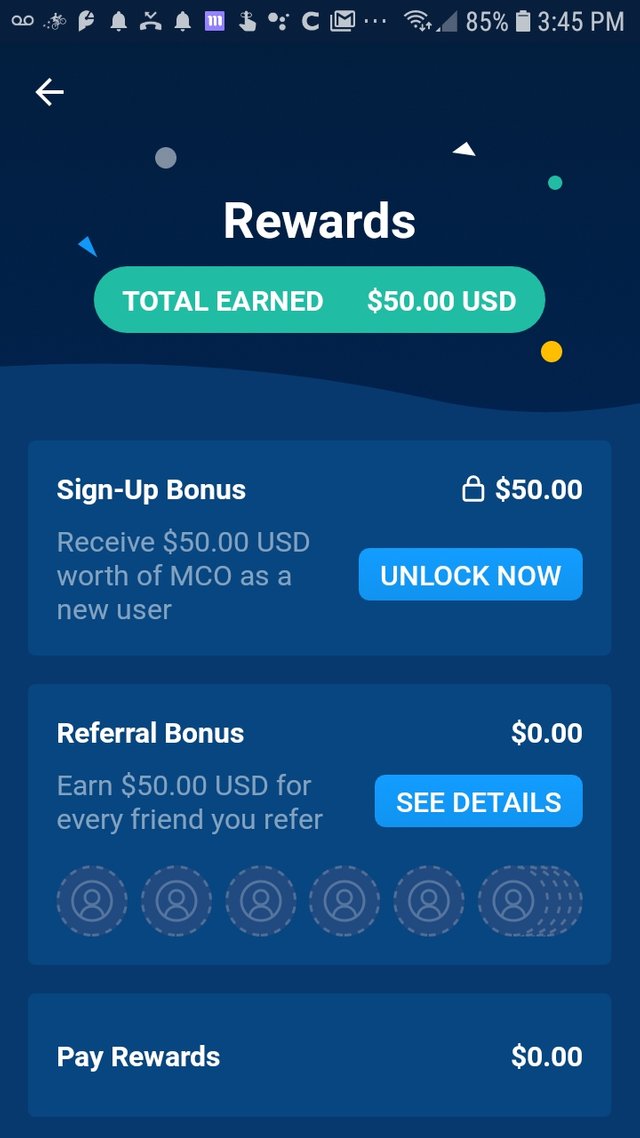 We should honestly charge people a few steem to even Get this card as it's not something that we should just get for free when you think about just how important and useful it is... SO people should remember that and be grateful to get such a powerful tool for FREE when it's usually cost money in the past. This becomes even more attractive when you consider CTP can get a custom branding made for a card like this and we can have custom scotbot token prepaid debit cards to issue to users who stake our scotbot token.
Anyway thanks again to supermeatboyover on https://SteemSpeak.com and check out his other 15 dollar offer for revolute banking