Alibaba ve madencilik girişimi...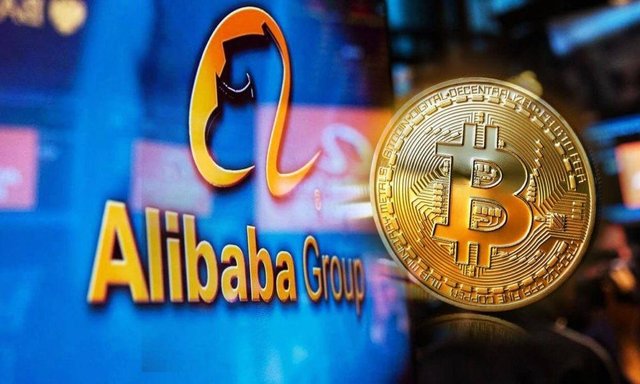 Çinli e-ticaret ve teknoloji devi Alibaba, yerel medyada çıkan doğrulanmamış bir habere göre sessizce kripto madenciliği giriş yaptı.
Tencent haberine göre Alibaba, 10 Ekim 2017'de Nanjing'deki ilgili yerel makamlar üzerinden "P2P Bağlantıları" adlı platformu tescil ettirdi.
Yayınlanan raporda Alibaba'nın bu yatırımından bahsedildi fakat platformun henüz kullanıcı kabul edip etmediği belirlenemedi.
Haber ilk olarak, Alibaba'nın madencilik faaliyetlerini, e-ticaret platformuna dahil edebileceğini söyleyen clanger tarafından yapıldı ve batı dünyasına sunuldu.
Ayrı bir Tencent raporunda, operasyonun "üçüncü taraf" bir platform olacağı belirtiliyor ve muhtemelen kullanıcıların, şirketten hash gücü kiralamasına olanak tanıyan bir bulut araştırma hizmeti vereceği anlatılıyor.
Rapor da Alibaba'nın projeyle ilgili "çok temkinli" olduğu ve kullanıcıların para çekme aşamasında Alipay'i kullanamayacakları bildirildi.
Kurucu Jack Ma, geçtiğimiz ay yaptığı açıklamada, şirketin, kripto para hesapları ile uğraşmasının gayet zor olduğunu söylemişti. "Bunun için hazır olduğumuzu sanmıyorum" diyerek, şirketinin "Alipay" gibi fiyat tabanlı, fintech yenilikleri üzerinde yoğunlaşacağının bilgisini paylaştı. Ve "Bitcoin benim için değil" yorumunda bulundu.
Raporun zamanlaması, Çin merkez bankasının, geçtiğimiz günlerde yerel kripto borsalarının üzerine gidilmesini sağlaması açısından önemlidir.
Bu ayın başlarında, regülatörler, yerel yönetimlere ve kamu hizmet sağlayıcılarına, kripto madenciliği faaliyetlerinde zorluklar çıkarılması için baskı yaptılar.
CCN, merkez bankası yetkililerinin, ana kara dışında bulunan kripto ticaret platformlarına yerel erişimi engellemeyi planladıklarını yazdı. Tüm bu sebeplerden dolayı ülke içindeki düzenleyici kuruluşlar, yerel kripto borsalarının engellenmelerine engel olacaklardır.
TRON(TRX)
Asla pisman olmayacağınız bir coin. Alin ve unutun.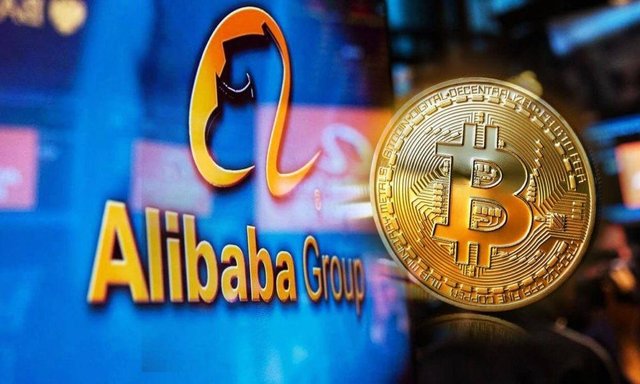 English :
Chinese ecommerce and technology giant Alibaba, local media from an unverified according to the news quietly crypto mining debuted. Tencent the news on Alibaba, October 10, 2017'de nanjing'deki related to the local authorities out of "p2p connections" has platform registered he made. published in the report alibaba'nın this investment mentioned, but the platform has not yet user accept whether to determine. news first, alibaba'nın mining activities, ecommerce platform, including can said clanger done by and the Western world was presented. a separate Tencent report, the operation "third-party" a platform to be said, and probably users, the company hash the power of lease that allows a cloud research service will told. the report also alibaba'nın related to the project "very cautious" and that users cash stage of alipay'i kullanamayacakları reported. founder Jack MA, over the past month said the company, crypto money accounts with uğraşmasının very difficult it is said. "this is ready for that I don't think" he said, the company "Alipay" such as the price-based, fintech what's new on the yoğunlaşacağının information shared. and "bitcoin not for me" commented found in. the report the timing, China Central Bank, recently local crypto stock markets on the go to provide in terms of important. earlier this month, regulators, local governments and public service providers, crypto mining activities challenges removal for printing they did. CCN, the Central Bank of officials, the main land located outside crypto trading platforms local access to prevent plan to wrote. all of these reasons in the country regulatory agencies, local crypto stock markets engellenmelerine obstacle will be. Tron (TRX) never regret olmayacağınız a coin. forehead and forget it.