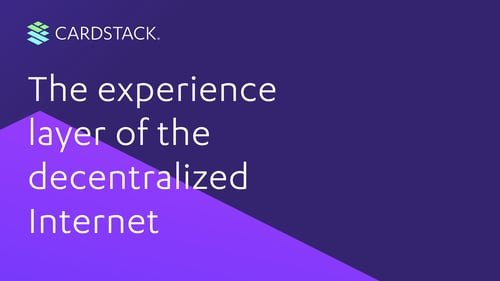 In the last few years blockchain has suffered criticism from critics and persecution from government regulatory bodies which has in a way prevented its adoption and conscious transmission into mainstream.
In 2017 many developers have to up their game to see blockchain as not just a medium for making profit but also as a project that can solve real problems. Since then blockchain technology has shown great use case that critics are now repenting on previously stated pessimistic comments.
However, scalability has limited blockchain in some aspect, and has prevented massive adoption of blockchain technology.
Number of transactions on blockchain has increased in the last few years, which is a clear indication that blockchain is growing and expanding, but these improvements comes with a price, as the number of transactions is increasing so is the blockchain network being congested on daily basis and transactions are not delivered fast like before. Increase in nodes has made blockchain weaker and as thus has limited its efficiency.
For blockchain to become mainstream and achieve great heights there is need for an experienced layer protocol to assist the blockchain technology. This is where cardstack comes into play. Many projects have tried to improve the scalability function of blockchain to enable it handle the massive demand on the network, but many seems to be missing the right approach, but with cardstack new approach to blockchain effective performance, it seems blockchain technology has discovered its missing piece
WHAT CARDSTACK NEW APPROACH IS ALL ABOUT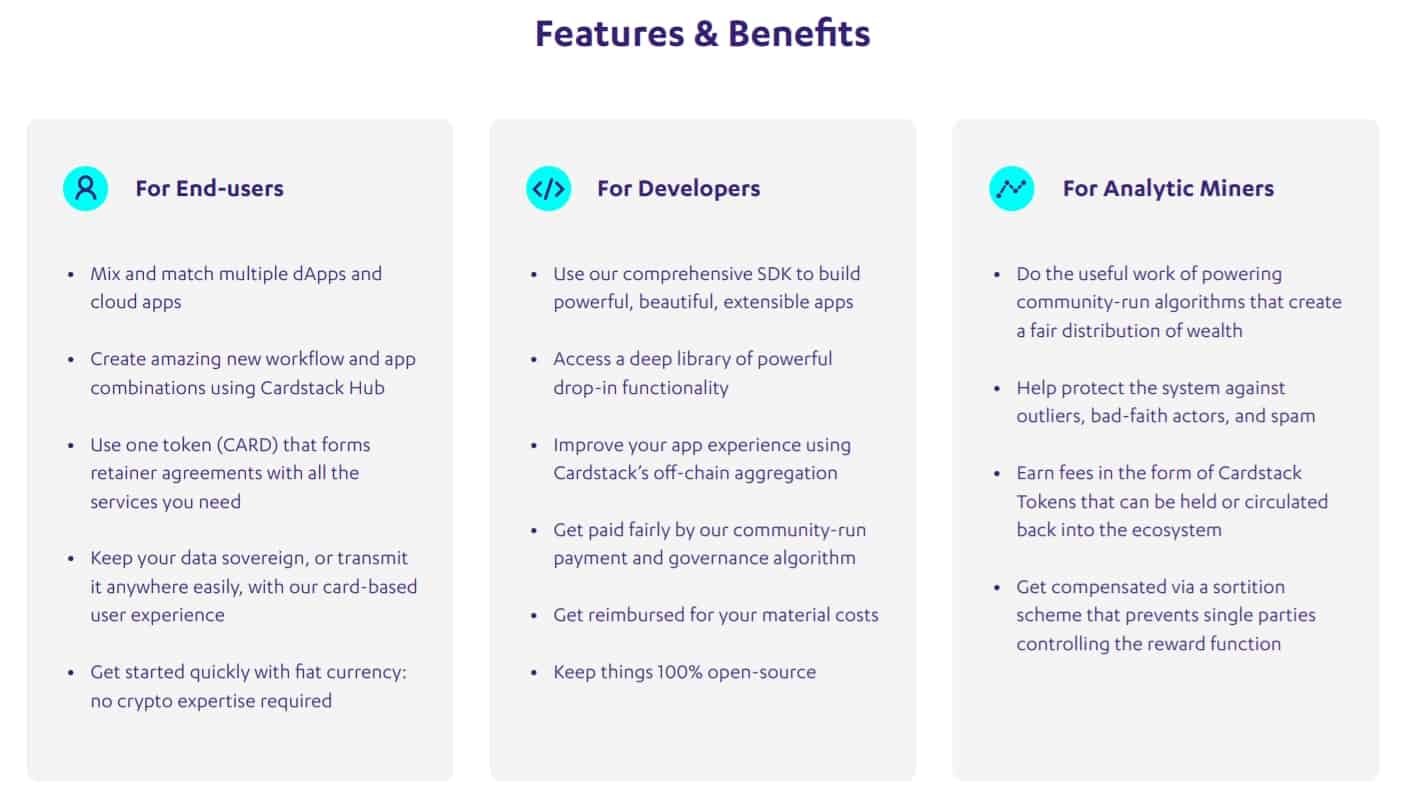 Cardstack is a revolutionary protocol designed to improve the efficiency of blockchain technology by making it scalable for it to be able to handle the bulk of transactions and mass activities in the network. Cardstack is aware of the fact that, one of the edge of blockchain technology over other technologies is the decentralization function and services it offers to its end users and to some extent blockchain technology has not explore the full potentials of a decentralized network or system and cardstack is set to use its provisional toolsets at its disposal to address the issue.
Cardstack has studied the rate at which blockchain is growing and the market acceptance it is gaining on daily basis, cardstack has taken into cognizance that if blockchain should continue in the former way of operations there is possibilities that the mass-market adoption might take a while, so they decided to give it a whole new approach by improving on the user experience (UX) which has been considered to move blockchain a step faster to its mass-market adoption, through the following means;
• For non-technical people good and easy user experience tends to make easiness in life and increase their rate of using that particular technology, cardstack has seen this as an entry point of keen interest and are of the idea to establish an easy and sleek interface that can handle the bulk of activities in the blockchain network
• Unlike many previous players in the blockchain technology, cardstack is n=looking beyond the centralization of cloud computing, to leverage on the potentials of cloud computing like: flexibility, disaster recovery, automatic software upgrade, cost effective, increased collaboration and document control efficiency and cardstack is developing a way for its integration in blockchain technology
• For blockchain to gain mass-market adoption it needs to control a whole lot of the economy. Many would love to see a crypto-driven economy, and this can be possible if blockchain provides daily solution to the daily problems plaguing the world economy, cardstack is set to ensure that novel app tokens developed are directed towards this path.
TOKEN DETAILS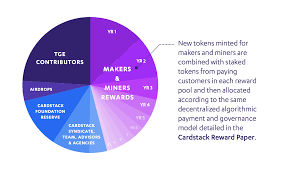 TEAM INFORMATION
For any project to progress and be a success there has to be capable hands behind it, the present team members of cardstack are not just crypto experienced but also dedicated to see that blockchain technology attains its full potentials.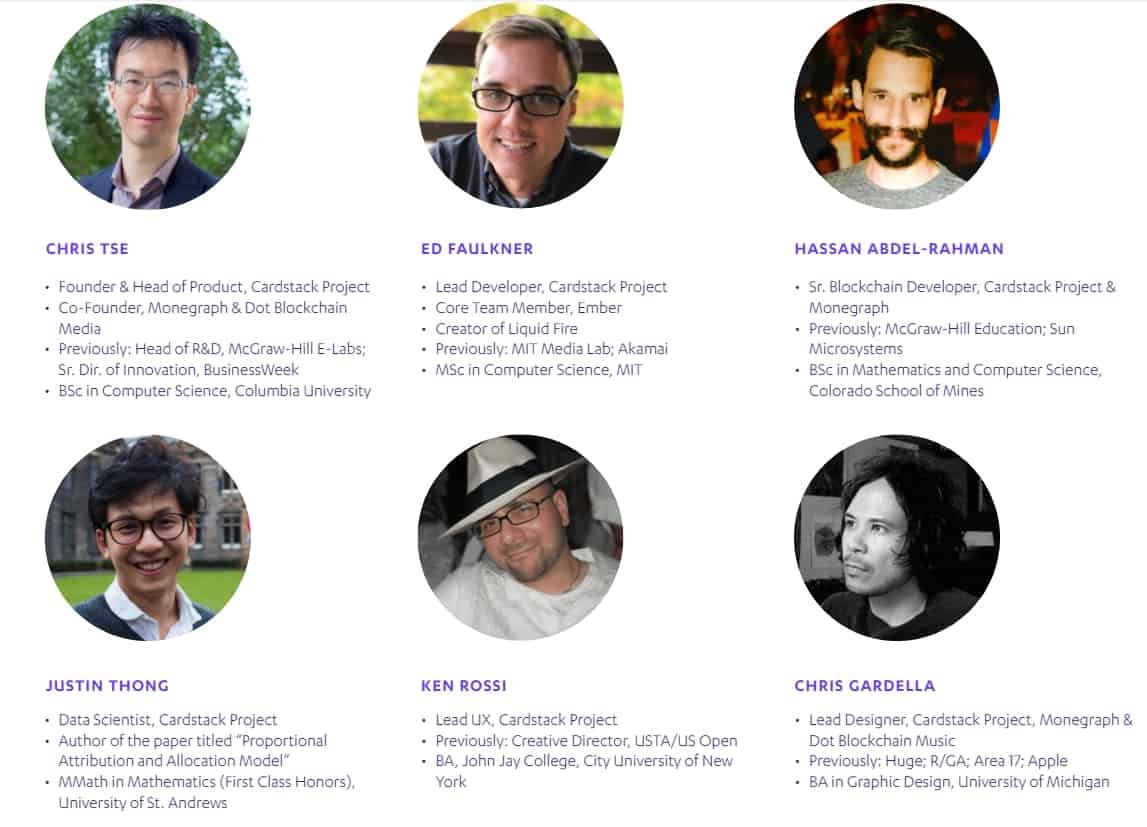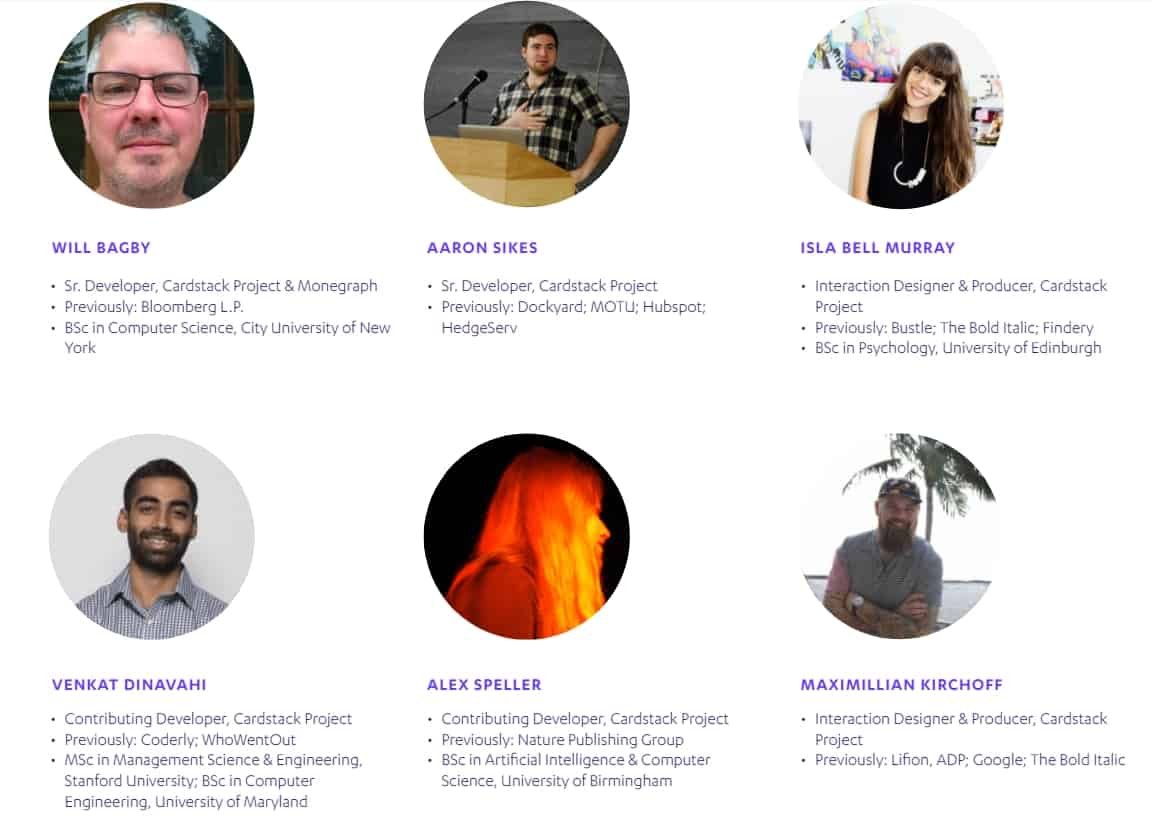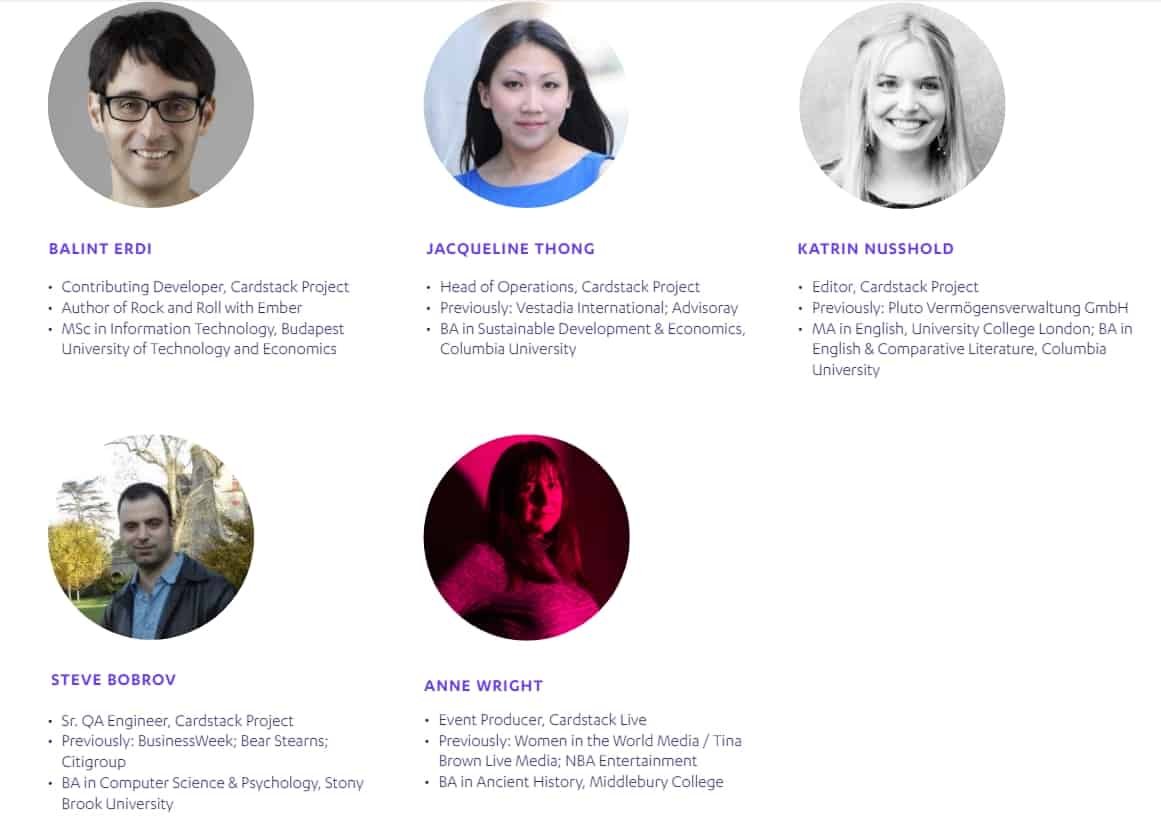 PARTNERS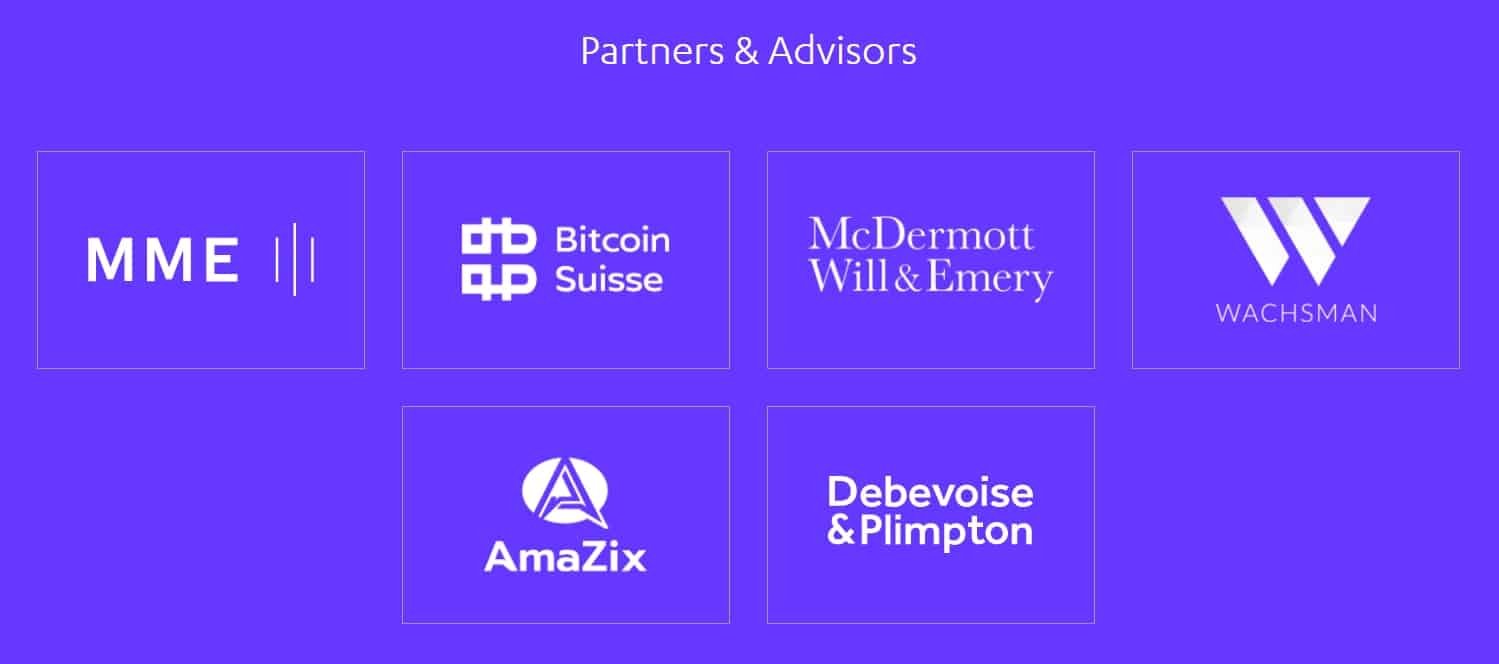 Final thoughts
Many projects developed these days are done basically towards making profit only, it takes a platform with foreseeing to actually see beyond the profit a project can generate to its team and try to improve the state of the efficacy of b blockchain technology and this is exactly what cardstack has embarked on.
From team details and their plans in the whitepaper I can boldly conclude that this project is destined for great things in the crypto community and global world at large.
For more information about the project visit;
Website: https://cardstack.com
Whitepaper: https://cardstack.com/whitepaper.pdf
Blog: https://medium.com/cardstack
Github: https://github.com/cardstack/cardstack
Bitcointalk ANN: https://bitcointalk.org/index.php?topic=2768237.0
Social Media
Twitter: https://twitter.com/cardstack
Facebook: https://www.facebook.com/cardstackproject
Telegram Community: https://telegram.me/cardstack
Author: https://bitcointalk.org/index.php?action=profile;u=2076423