Global Transition to Cryptocurrencies update - Litecoin is Central in Crypto Networks
Global Transition to Cryptocurrencies update - Litecoin is Central in Crypto Networks
Global Transition to Cryptocurrencies update posts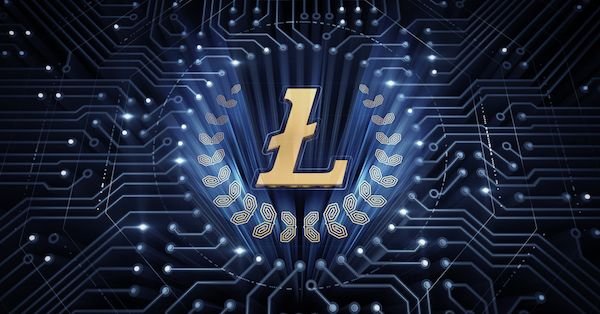 Global Transition to Cryptocurrencies update - Litecoin is Central in Crypto Networks
Global Transition to Cryptocurrencies update - Litecoin is Central in Crypto Networks
Cryptocurrencies are replacing fiat currencies. The global transition to cryptocurrencies from fiat currencies as the primary means of financial exchange will progress over the next few years.
I recently resteemed two videos from Bitcoin Ben. On 12 Apr, I resteemed "Bitcoin Ben | Charlie Lee is the Sam Walton of #crypto." On 15 Apr, I resteemed "Bitcoin Ben | Do you see what Coinbase is building?"
In this article, I will organize some of the content in those videos and add some of my own ideas.
This is part 1 of 4.
1
Litecoin is Central in Crypto Networks
Charlie Lee has been adjusting Litecoin to link up with the new global financial system being created now, i.e. lightning network, which is going to be the network used for the exchange and transfer of global representation of value. Also, Mastercard is involved with the lightning network. Additionally, Litecoin partnered with TenX. TenX is integrating their platform into the lightning network. The lightning network will interact with existing credit card networks. Then, as the transition progresses, more and more transactions will be settled in cryptos. As a consequence, people are going to be using cryptos without recognizing that they're using cryptos. In my opinion, that is a powerful statement.
Meanwhile, the Abra app transacts all transfers on the backside in Litecoin. At some point, the Abra app will link with lightning network. Eventually, once Exchange Union has linked all crypto exchanges, a fluid system will be complete where all exchanges are linked, and no exchange runs out of any crypto. In parallel development, Liitecoin will be able to interact with the EOS platform because of how Litecoin is structured. Thus, if a corporation runs an app or dapp (decentralized app) on the EOS platform, Litecoin will be able to facilitate those transactions.
Also, Litecoin can interact with ethereum network and plasma network, including the ethereum blockchain. Litecoin will not need to be exchanged into other cryptos as it travels through the various networks because of its interoperational structure.
Global Transition to Cryptocurrencies update posts
We are the Love of God, no matter what.