I am really excited about using HoneyMiner and so far it's earning me $5 per day for simply running the program on my laptop 24/7.
This [program](https://honeyminer.com/referred/593sn installs on your Windows or Mac computer and in the background mines for Cryptocurrencies like ZCash, Monero and Digibyte and pays out Bitcoin into your own wallet.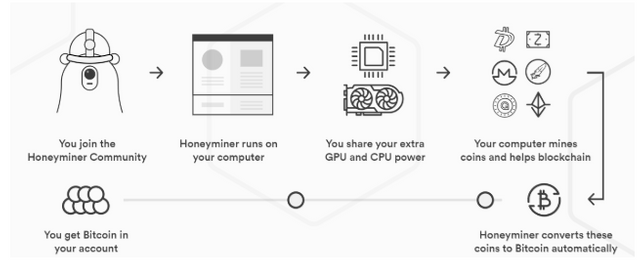 Simply install and earn
The way it works is that you share your computers free (not being used) GPU (graphics) and CPU (processor) to mine cryptocurrencies in the background and when your computer sleeps. If you have a desktop computer with lots of graphics and processing power then you will mine cryptos more quickly.
$730 per year
Payouts are instant in Bitcoin and calculated earnings for one GPU running 24/7 paying out $2 daily in Bitcoin could earn you 0.4 Bitcoin worth $3650 in five years! Of course Bitcoin wont stay at $8,000 so imagine if it reaches its predicted $50,000 this year and you could be earning $20,000 in five years...not bad for simply leaving you computer on!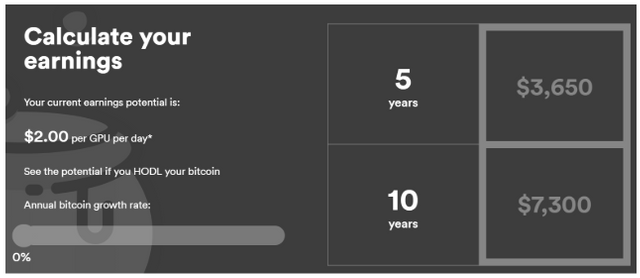 Earn more when your friends mine too
There is a referral program too and that's why I am up to $5 per day in Bitcoin payouts.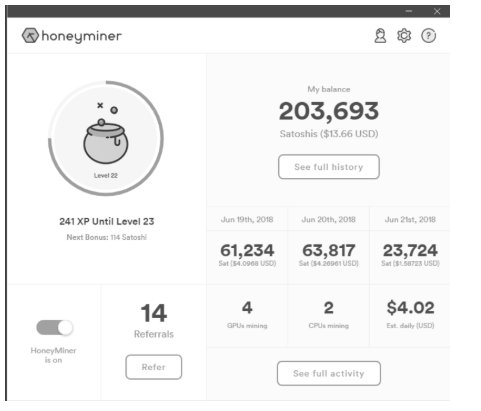 For every friend your refer, you earn 10% off their mining payout and if your friends refer other then you get 5% of that amount too!
What's the catch?
There isn't one. Obviously the team at HoneyMiner are taking a cut but when I compare it to some of the larger mining companies like Genesis and Hashfare where you have to pay money upfront to buy a mining contract and wait months to make a profit, HoneyMiner seems a much better deal.
Want to start earning free Bitcoin now?
If you would like to get involved feel free to use my referral link below and you will receive 1000 satoshis free - that's 0.00001000 BTC to help you start mining.
https://honeyminer.com/referred/593sn
Enjoy earning free Bitcoin
When I first got into Cryptocurrencies I wanted everyone I know to also share in the love and I feel HoneyMiner helps me share that love!
Happy mining and let me know how you get on!
---
My name is Carl the "Crypto Hound", a Cryptocurrency and Blockchain consultant.
I love helping you manage your cryptocurrency portfolio easily and training you how to use crypto wallets securely. If you need assistance do get in touch.
carl@cryptohound.me | Signal Private Messenger (+447919 562 418)
---
Buy your Ledger hardware wallet here
Buy your Trezor hardware wallet here
3% off a Genesis Mining contract today using KLH1UD code
Receive free $10 worth of Bitcoins when you do your first Coinbase Trade
Buy Cryptocurencies direct from your debit card using Revolut
Buy Cryptocurrencies on Binance with really low fees
---
If you like what you have read and are feeling generous, feel free to donate any amount to one of my Crypto public addresses:
Bitcoin: 1A2xKHeHz5JrvACogHfvuEmMqdV1yAJrPt
Ethereum: 0x28861D7CCd578342C4fAA533131abF3F0Aff402a
Dash: XuXtbotFfyn3NkVwz2jZXdZDKuZ9kzHtpR
EOS: haztcnzwgene