Bithumb has suspended issuing new virtual accounts to crypto traders
Bithumb has suspended issuing new virtual accounts to crypto traders starting on August 1 after failing to renew the contract with its bank. These accounts are part of the real-name system enforced by the Korean government earlier this year. Only three exchanges in the country are now reportedly able to open new virtual accounts for their customer
Crypto exchange Bithumb has announced the suspension of new virtual account issuance starting on August 1. With a 24-hour trading volume of $245,786,110 at the time of this writing, Bithumb currently ranks as South Korea's largest cryptocurrency exchange by trading volume, according to Coinmarketcap.
Bithumb, one of South Korea's four biggest cryptocurrency exchanges, will stop issuing new virtual accounts from August as it has failed to renew a contract with NH Nonghyup Bank.
However, the news outlet noted that "customers who already have virtual accounts can use them for deposit and withdrawal services." For Bithumb customers, virtual accounts are needed to deposit or withdraw Korean won.
According to Etoday, the bank has given Bithumb a one-month grace period. During this time, it will continue to provide deposit and withdrawal services for existing accounts. However, the publication noted that "it will become difficult to use existing virtual accounts if the contract renewal is finally terminated."
The four exchanges receiving real-name services were Upbit, Bithumb, Coinone, and Korbit. Each had been increasing its efforts to comply with the anti-money laundering (AML) regulation. In May, Bithumb said it will lower withdrawal limits for traders not using the real-name system. "We have decided to gradually reduce the withdrawal amounts in the Korean won because it is raising concerns that bank accounts for unconverted withdrawals may become a target of various financial crimes," an official of the exchange said at the time.
When the real-name system was first introduced, "the government forced cryptocurrency exchanges to renew the service contract with banks every six months in a bid to encourage them to make continuous efforts to prevent money laundering," Business Korea detailed.
The first renewal was the end of July. Upbit, Coinone, and Korbit were able to renew their contracts with their banks. However, Bithumb's request for renewal with NH Nonghyup Bank was denied. The news outlet quoted an official of the bank describing:
We have decided not to renew the contract because Bithumb still has problems in protecting consumers and information and preventing money laundering.
"The bank thinks that Bithumb's data processing systems have flaws in light of the recent hacking incident, which caused the exchange a loss of 18.9 billion won (US$16.88 million)," the publication added. Previously, Bithumb also had a contract with Shinhan Bank for the real-name service but it was terminated due to increased risks from multiple security breaches, Shinhan previously explained.
An official from Bithumb was quoted by the news outlet, "we have a consensus with Nonghyup Bank on renewal of the contract. We are planning to iron out our different views on some legal expressions and start issuing virtual accounts soon."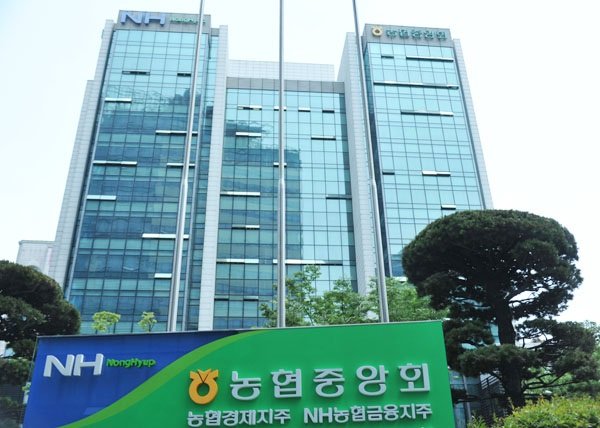 Images courtesy of Shutterstock, Nonghyup Bank, Joongang Daily, and Bithumb.