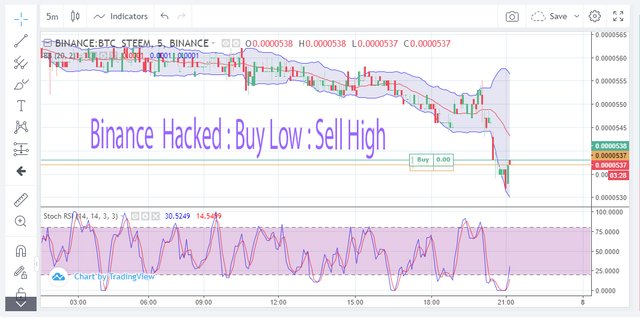 Just was reading the news,
Binance Hacked :
https://decryptmedia.com/6930/binance-hack-security-breach
Quote 7,000 Bitcoin ($40 million) were withdrawn in a single transaction.
Seeing HUGE dips in the Crypto Market now... I am using my extra funds, as now is a great time to pick up some extra coins and ride the return.
Example Steem Down -5% over the last 30 min on Binance BTC/STEEM - Stock up before the re-build!
please note not a financial adviser and any investment carries a risk. do your own research before investing.