The term "CryptoCashCow" reflects the current state of the encrypted digital currency market in the world. Many people are interested in CashCow, the "dairy cow". But not everyone has the financial resources to invest in the encrypted digital currency market. CryptoCashCow is a platform that enables everyone to access the encrypted digital currency market by distributing CryptoCashCow symbols for free. Where the platform will be distributed a total of 10,000,000,000 code.
What is the CryptoCashCow platform?
CryptoCashCow was founded by a small coding team consisting of designers and programmers. All members are experts with many years of experience.
CryptoCashCow is a platform where anyone can get CryptoCashCow for free. Each CryptoCashCow will produce codes (CCC). The CCC codes are built on an ethium basis and are compliant with the ERC20 standard. The project team is trying to do companies with several encrypted digital exchange platforms, which will enable the user to easily exchange their CryptoCashCow symbols against the familiar currencies.
How does CryptoCashCow work?
The CryptoCashCow platform runs on cows, offering up to 10 different cows. Each cow has different qualities:
Cow level
Production force (mining) per hour
Cow design such as (iot cover, HODL cover, LAMBO cover, ...)
Patterns and characteristics of the cow
The first step is to register on the platform using your email address and password. The next step is to choose a free cow or buy a better cow using CryptoCashCow symbols. After the purchase, the user receives this cow which then begins to produce (mining) CCC codes. The user can decide how to spend his CryptoCashCow symbols.
Here are some possible options:
Improvement of the current cow
Buy the best cow
Drag symbols for a special wallet, or for a trading platform to exchange for other currencies.
The user can also create his own cow with a custom name and color. Each user can get as many cows as he wants. The total number of cows in each level is limited.
The following statement shows us the productive power (mining power) of each COW cow: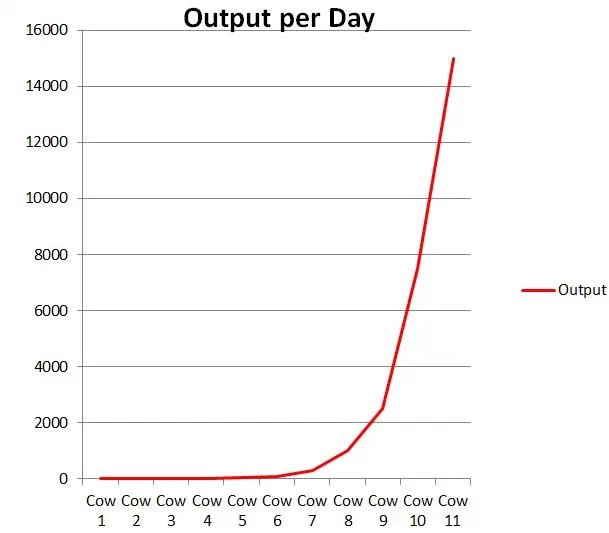 Key Features of CryptoCashCow:
For the first cows free
Get easy information on encrypted digital currency and Blockcain
Learn how to use and trade encrypted digital currencies
It is easy to improve the level of cows and get more codes
Sell your CCC symbols easily
Obtain your version of CryptoCashCow
For more information about the project: