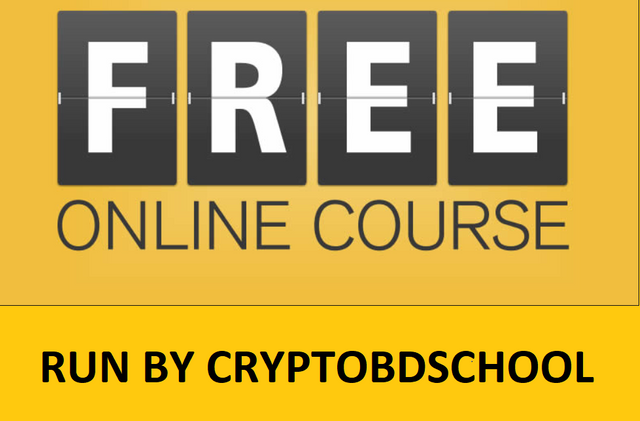 Hello Steemians,
I'm Sourov from Bangladesh. The owner of @cryptobdschool & the founder of Cryptobdschool Discord Community. I've finished Electrical Engineering and I have been working on Crypto World for over two years and joined the Steemit platform in July of 2018. I'm a YouTuber, Crypto content writer, and online marketer. You all know that Bangladesh is a developing country, where unemployment is the big problem. So I have organized this online free course in Cryptobdschool for those unemployed Bangladeshi students.
I mainly want to share what I learn the Steemit platform, and want to introduce various platform of the Steemit to where they can contribute to the community and earn at the same time. I uploaded the video about the free online course on my YouTube channel on January 31.
Video link:
Within a few hours after the video is up, many members apply for free online courses on Cryptobdschool discorded servers. Since I can not train many people at the same time, I would make another announcement on my server the same day.
The announcement was such-
Those who are interested to take part in Online free course kindly Follow the instructions bellow:
Make a video within 2 min.
1) introduce yourself shortly.
2) how long you are working in cryptoworld.
3) Tell your special talent.
4) Say something about cryptobdschool community & say something about online free course.
5) The whole video makes in the English Language. After recording your video Go there: https://streamable.com/ & upload your video. ( You can also edit your video if you want but that's not mandatory) & finally send me the link In direct msg before 31 Jan. ( try to make your video quality best) 1 Feb I will select 10 members & they can chance to get the free online course.
Mission and Visions:
I would like to introduce new people to the Blockchain based platforms through the Cryptobdschool community so that they could spread their own unique talent all over the world and at the same time I want to make sure that they can earn. I initially select 6 members, and I want to give each member 100 SP delegation so that they can start working. I would like to provide them with free guidelines to help along with the delegation and make sure they enjoy this platform and can earn a monthly amount.
Helped By: @ayasha
Official Account: https://steemit.com/@cryptobdschool
Discord: https://discordapp.com/invite/gRaSv6R
Youtube: https://www.youtube.com/channel/UCBnMJqWibBtzElsKQ9sGkIg
Twitter: https://twitter.com/OneManA80223228
Telegram Group: https://t.me/joinchat/HRk3zlNh6ML_WLJvtzIhtg**
If you want to support @cryptobdschool can delegate STEEM POWER.
---

---
Sponsored ( Powered by dclick )