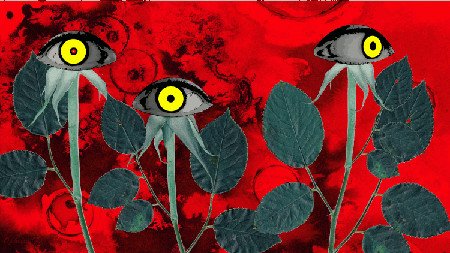 KnownOrigin and Auctionity
This piece of crypto art is called 'Where the Wild Eyes Grow', the piece was made for a creative challenge set by KnownOrigin and Auctionity. This piece is an animated gif created from digital adaptations of my own ink drawing, scans and photographs. I'm very pleased to say the work was selected as one of the ten pieces to be shortlisted by the judges for the challenge, the challenge is now at the voting stage to find a winner.
You can see the 10 shortlisted works for this creative challenge at https://dapp.knownorigin.io/gallery, and vote on your favourite piece.
'Where the Wild Eyes Grow'