So a few weeks back the xvg blockchain had fallen under attack to malicious miners. These miners had found a exploit and got away with of $300k before the Dev stepped in.
The Dev initially denied the exploit until OCminer a respected member in the mining community called him out on Bitcointalk. Only after being called out did the dev finally begin work on a fix.
This is where things get funny, the dev did a quick patch job merging code from another coin, this fixed nothing. Next he rolled out a new wallet update that literally forked the coin. So naturally he had to roll it back, and finally got the band aid on correctly.
Here we are today the same attackers are exploiting the chain with a slightly modified hack.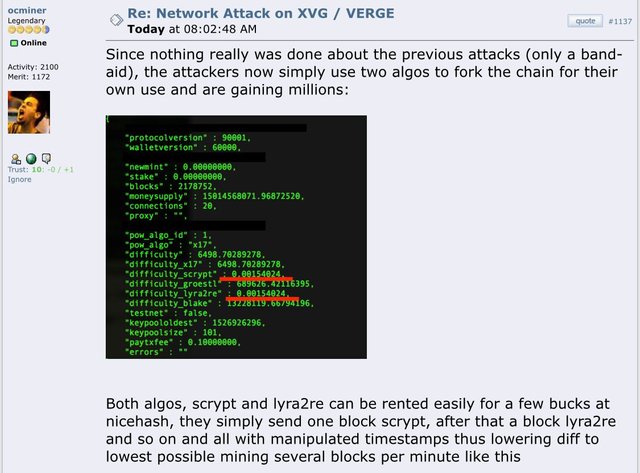 So anyone mining XVG for the time being just stop and save your electricity. You will be mining orphans for a while.