Hey steemians,
This blog is after a long break and I really want to make this blog public few weaks away but I didn't succeed at that.
The topic today I am writing is there is no value of a great project until that project is listed on big exchanges.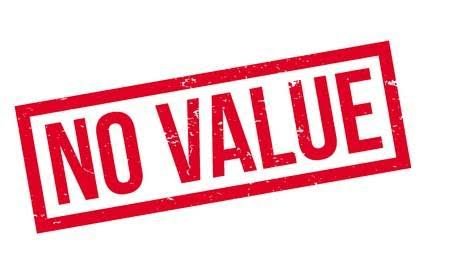 I saw many project in the coinmarketcap cap and I make research at there project but they are not listed on big exchanges there fore they don't have that value that they deserve.
Although some shit project pay exchanges and get listed them on big exchanges and people think this coin is better to invest in but after some time when people realise that this is worthless then exchanges delist them and people looses there money this is what I don't like in this market.
The great project which are unable to pay money to exchange. Exchanges don't list them and people thinks that this is not gaining the value so this is shit project.
If you search top 200 coins and make all research about the coins then you will realise that 40-50% of them don't have great project. And it's really true
I found lots of great project below the rankings of 800 and also below 1000 they just need attention of people but people are busy at trading shit coins and they are thinking that shit project will them 10x or 100x but that's the wrong way of investing in crypto.
I know cryptos are very volatile and shit coins also can give you some time 100x but this will not work again and again
Cryptos are getting more and more attention of institutions and if they are willing to invest in cryptos then there is no place of shit project. Only great project will give you returns so find them and invest in them.
As you know I announced a series of great project that will start soon where I will bring great project that need attention of more people.
Backing on the topic,
So there are many people among you who is thinking the possible solution of this problem.
So here are some solutions which I think can work to solve this problem.
polling before listing
This would we great if exchanges start polling before listing any coin at that time people will give there opinions about that project and This will help us to find great project. This will help great project to get needed attention of people.
exchanges should make strong research
If exchanges decide to make strong research before they list any project on there exchanges then there will be less shit project on any exchange and this will also lead to stop the delisting process where people loss there lots of amount.
This is few solutions which I think can work . If you know any other ways them do share your thoughts.
don't forget that the competition is running dont forget to win steem by following simple rules
To participate in contest read this blog here is the link
keep commenting and keep supporting
Thank you.