Extremply nice posibility to earn on rise of XRP/BTC pair has appeared on 4hr chart (Binance exchange)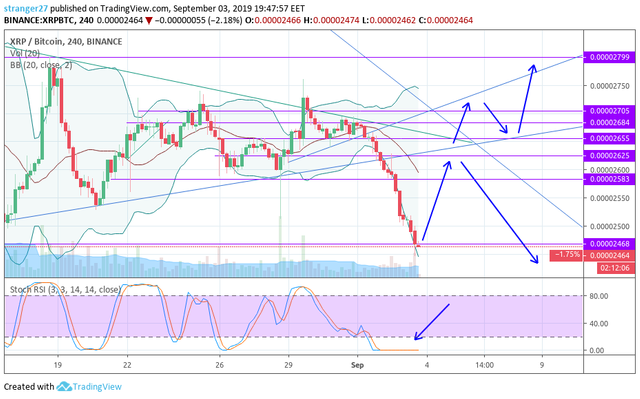 Here, Stochastic RSI indicator that is at the bottom of the image shows that bears have got enough and ready to have some rest. The price is going to test the lower line of the symmetrical triangle that is at the 2600 zone. There we will know the answer on the question "Will the decline over?". Rejection from that zone would mean another possibility for short position and the return to the triangle and breakout of its upper line would mean that XRP holders can calm down and be happy to buy XRP at the bottom.
The most probable scenario still suggests that XRP will go down one more because on the daily chart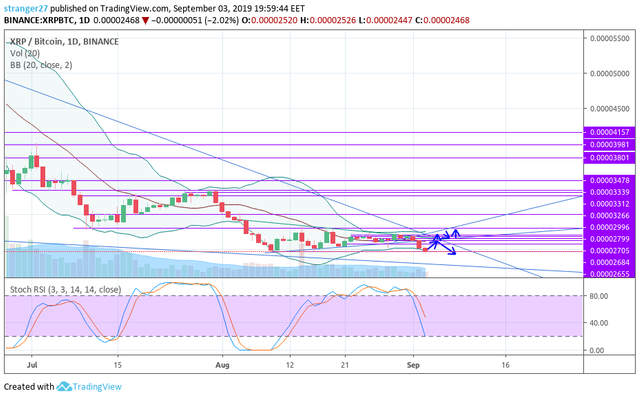 we see that xrp is still moving inside the falling wedge and after recent failed attempt to break out from the wedge , the price is going to touch the lower line of this figure at 2300 zone and Stochastic RSI also shows downward movement.