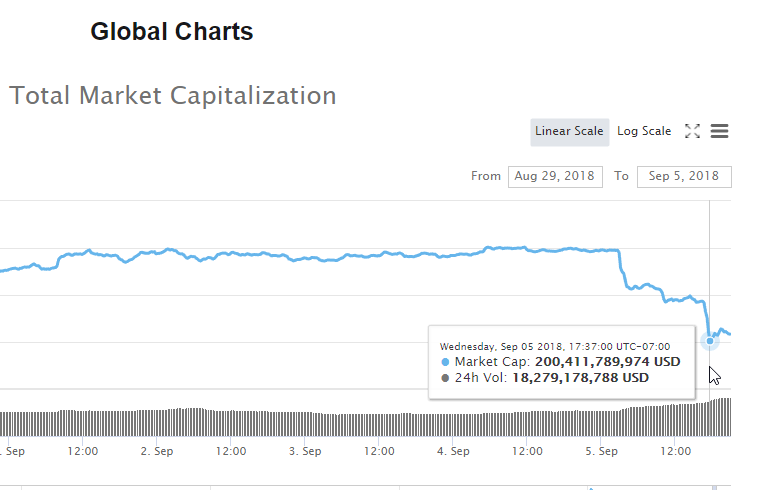 So as most of us know today has been a strange day for the crypto market. I got into work today to checked out Bitcoin price $7300 okay we are doing good. Start to work and a few other later I look again $6900. Well that is a bit of a pull back no big deal lets do a few alt buys cause they are down. Buy some steem and send over here. Buy a bit of Tron at 315 a piece and head home. Spend the night with the kids and get a tweet from Crypto99 urgent Video in 20 minutes.
So I check it out and wow we are down to $6200. We have bounced back to $6400s now and things look like they may be stable for a bit. But if you take the time to watch the video Danny is pointing out the way fake orders are driving down the price. It is sad that this is still a big part of crypto. It will be till this is a lot more main stream and more rules are in place. The video is just one example of how the rich can play with the prices. I only heard of only story today that should have drove the price down a little and that was Goldman Sacs delaying the opening of their trading desk. That is a big story but we should not have gone down like this. My guess is you will start to see another slow rise to $7000 or a little higher and then they will try to do this again. Just Remember one simple rule that is really hard to follow buy low and sell high. That is why today I only bought stuff. Just a bit of steem and some tron. I will never sell on a day like today. I know Bitcoin is going to be around for a while and don't see why I should ever sell it after a big drop. I hope today wasn't to hard on anyone.
So you know why this market took such a big hit? What did you buy today? Or did you get caught up and maybe sold if so i hope it was before the second drop. Also today is a good day to look at alts that are down more than they should be. If you see one don't be afraid to make a move but make sure to do your own research.