...cause STEEMFEST3 is going there!!!
Finally, the news we've all been waiting for! STEEMFEST3 dates and location have been announced. Read all about it here in a great post by Roeland!
I have to say this is a pretty emotional post to read for me.
The big 3.
Having been to SF1, I remember the feeling of "where is this all going?!" that was in the air. A bunch of steemians, all weirdoes and interesting in a hotel in Amsterdam talking, drinking beer and having a good time. It was uncertain what's in the future, it was uncertain if we'll do a SF2, it was all just a good time in the moment. A weekend only conference and a newly formed community meeting for the first time in "real life".
Now..THREE!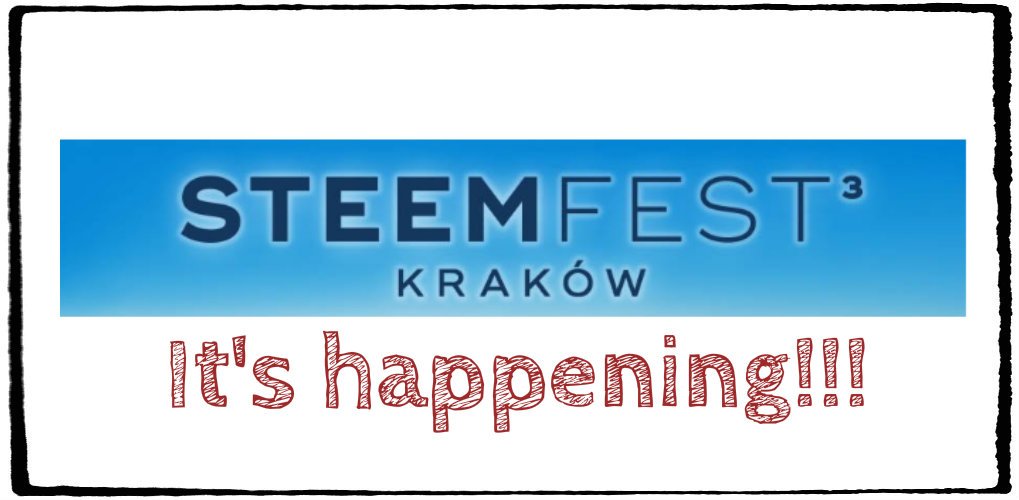 Amsterdam.
Lisbon.
Krakow.
I like that SF3 for me is usually like a random roulette mini-holiday. I know I'll go somewhere for a few days in Nov, but I have no clue where. @roelandp decides for me!
Once again, being part of @firepower 's crew gonna be awesome is a half the experience for me. Helping ( as much or as little sa I am ) to make these Steemfests happen is a point of great pride for me. And being part of this team is great in itself. I look forward to once again welcome you all there and see what everyone's been up to lately!!
Finally, who's been to Krakaw and where do we find the best beers?!
Cheers and see you all in NOV!!