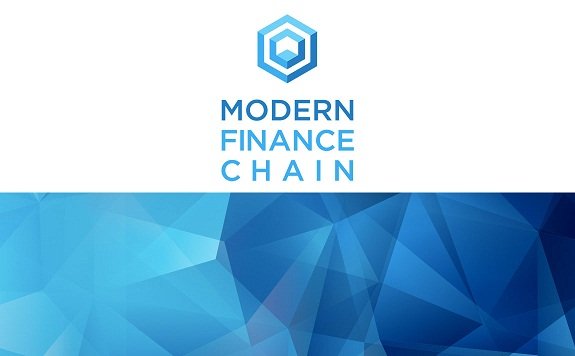 Modern Finance Chain (MF Chain) Enables Cryptocurrency To Be Used as Payment in E-Commerce Platforms Global e-commerce sales keep increasing over the years. In 2017, e-commerce sales reached a value of $2.2 trillion and it is safe to say that it has yet to reach the peak. Credit card is the most common payment methods in various e-commerce platforms. While it is indeed one of the most convenient payment methods, it is not a secret that the transaction cost of shopping using credit card is very high. Those who have used cryptocurrency as a payment method definitely knows that digital coins are just as convenient as credit card, but the transaction cost is much lower. It's such a shame cryptocurrency is not exactly a common payment method in e-commerce platforms. This is the reason MF Chain is developed. MF Chain aspires to make e-commerce shopping experience better by becoming a bridge between cryptocurrency and e-commerce.
What Is MF Chain and What Can It Do? MF Chain is a public blockchain and platform that enables cryptocurrency to be used as payment methods in e-commerce sites. MF Chain is not the first platform that aims to integrate cryptocurrency and online shopping. However, MF Chain has a more interesting point because users can use a single platform to shop from various merchants using any cryptocurrency. It is an improvement compared to previous similar platforms that only allows one specific digital currency in one e-commerce site. 
ICO Details The pre-ICO will be started on May 2018 while the ICO is on June 2018. To ensure the contributors that the fund they contributed will be used accordingly, this ICO uses multi-signature escrow. By using this method, the funds raised will be locked during the ICO. As a result, the developers will not be able to touch or use the funds from the contributors until a certain milestones are achieved. The rest of the details of the ICO are as follows:
Token Name: MFX
Total Supply : 521,000,000 MFX
For Sale : 301,000,000 MFX
Fixed Rate : 1 ETH = 10,150 MFX (Pre-ICO) / 8500 MFX (ICO)
Soft Cap :2,500 ETH
Hard Cap: 33,000 ETH 
Conclusion Many people are talking about cryptocurrency mass adoption. No matter how popular cryptocurrency is, mass adoption is hardly to be realized if it is not used for something practical, like shopping in e-commerce platform. The fact that MF Chain helps lowering transaction cost in e-commerce platforms will not only benefits the consumers but can also make cryptocurrency usage for daily transaction more mainstream.
Official  Link 
Website | Telegram | Twitter | Reddit | Medium | Facebook | Whitepaper
Github | Website | ANN Thread 
-----------------------------
Author: susyoke
My ETH Address: 0x9e65264a9a74ca1ec884798be7e39994f67dba38