Hello friends!
As marketcap.one Ambassador I'm proud to announce the EOS8 Index!🙌
The EOS8 Index is a marketcap weighted index of EOS tokens, designed to serve as a benchmark for EOS token performance.
You can track the performance of the Index at index.marketcap.one
The complete methodology and composition explanations are below. Have feedback or ideas? Stop by Telegram: t.me/marketcapone

EOS8 current composition:
pEOS (PEOS) — $32.64M marketcap — 25.19% of index
Everipedia (IQ) — $28.12M marketcap — 21.71%
MEET.ONE (MEETONE) — $15.36M marketcap — 11.86%
Paytomat (PTI) — $11.89M marketcap — 9.18%
LiquidApps (DAPP) — $11.67M marketcap — 9.01%
TokenPocket — $11.31M marketcap — 8.73%
EDNA (EDNA) — $10.97M marketcap — 8.47%
Dice (DICE) — $7.59M marketcap —5.86%
Total marketcap: $129.55M
Index Divisor: 129,550
Opening Index Value: 1,000
Methodology
Rules for inclusion:
Token must be a native token on the EOS blockchainToken cannot be a stablecoin or otherwise pegged to any other assetToken must have a marketcap of more than $1 millionToken must be traded on at least three exchangesToken must have daily trading volume of more than $5,000 on independent exchanges
*our API will be used to determine #'s 3, 4 and 5
In addition, projects must have a healthy and active community. As determined by a review of:
social media reach and activity users, volume and transactions on the blockchaintraction: website traffic, app installs and other metrics as appropriate meaningful organic discussion of the project in the EOS community
If fewer than 8 tokens meet this criteria: the next closest token to $5,000 in daily trading volume, that meets all other criteria, will be included.
If more than 8 tokens meet this criteria, the final composition will be determined based upon:
diversity of project type and verticals overall strength of projects and communities relative size of marketcaps and volumes
When such judgements are made, they will be transparent and explained.
Initial composition selection explanations:
We began with a pool of 71 candidates listed on marketcap.one
where 2 were excluded for not being native EOS tokens: $WBI and $TLOS, 4 were excluded for being pegged to other assets: $EUSD, $EBTC, $EETH and $CUSD, 26 were excluded for having a marketcap below $1 million: $DRAGON $PKE $SBET $PIXEOS $CHEX $TXT $TRYBE $RIDL $KING $BOID $ADD $TKC $XPC $MORE $MAX $MPT $HASH $ATMOS $BEAN $PSO $MEV $DEOS $VOID $FAST $LYNX $ANX, 12 were excluded for trading on fewer than 3 exchanges supported by marketcap.one: $WAL $NDX $EDE $EFX $EKD $PLO $WIZZ $LED $RUSH $SENSE $CAN and $PGL, 15 were excluded for having fewer than $5,000 daily trading volume on independent exchanges: $EOSDT $HVT $BLACK $OCT $EPRA $INF $EMT $EOS $PIZZA $HORUS $KARMA $SEED $LUME $HIG $CET and $BNT, 2 were excluded for not having healthy, active communities: $ATHENA and $KEY.
This left 9 tokens:
$PEOS $IQ $MEETONE $PTI $DAPP $TPT $EDNA $DICE and $BG
DICE and BG are very similar gambling dapps, with similar marketcaps and volumes. For diversity of the index, it was decided to remove one of these. Upon a review of their communities and usage, it was clear DICE has:
a larger and more active community larger brand awareness and greater organic discussion and references within the EOS community better blockchain usage metrics in terms of users and transactions, more than 10x higher in terms of users
BG does have higher transaction value on the blockchain however excluding BG in favor of DICE we feel should be a relatively non-controversial decision.
We hope the community finds this useful. You can expect regular updates and improvements to the methodology and to index.marketcap.one

We are open to partnerships and collaboration related to the Index, including licensing the data or the possibility of launching a token based upon it.
Find us on Telegram: t.me/marketcapone Twitter: https://www.twitter.com/marketcapone or reach us via email: hello@marketcap.one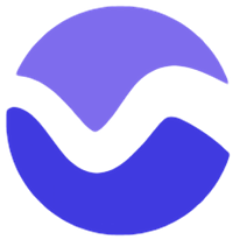 Posted using Partiko Android