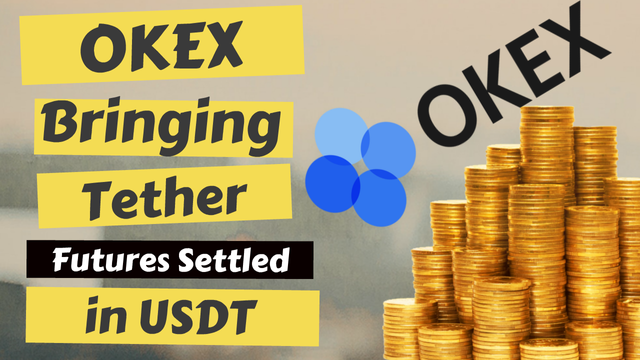 Customer's ease, satisfaction, and market needs are the topmost priorities of every business. All other activities are based around these basic points. How to give ease to customers, how to satisfy them from their services and what are the market needs.
OKEX working on the same rules and now going to launch Tether Futures Trading with USDT. Announced to launch Contracts and Trading. It's going to launch on 14 November.
About this update OKEX Representative Lennix Lai said "Most of the time, users are not willing to hold altcoins as margin, and they also see inverse contracts itself are complicated to understand. We see this linear contract
would be an open door to many new retail traders,".
More He said "We would continue to research and add stablecoin-based derivatives so to offer a simpler hedging instrument for traders who normally book their profit and loss in USD value,".
Posted using Partiko Android