Do You Suffer Addiction to Crypto? I Know I Do.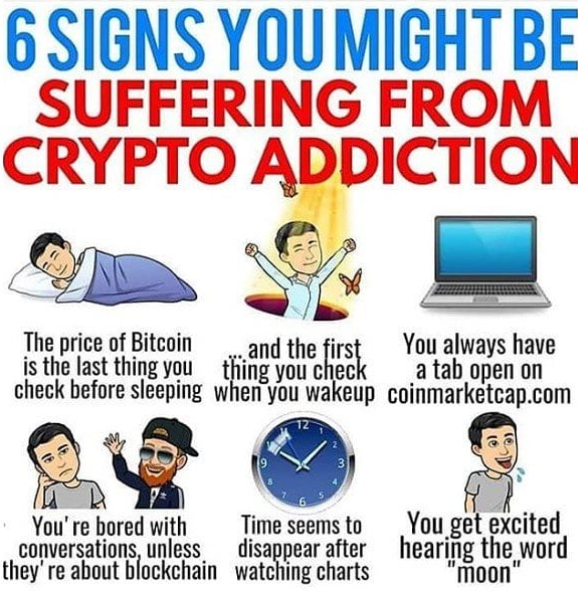 1. The price of bitcoin is the thing you check before sleeping.
2. .. And the first thing you check when you wake up.
3. You always have a tab open for CoinMarketCap.com.
4. You are bored with conversations unless they are about blockchain.
5. Time seems to disappear when you are watching charts.
6. You get excited hearing the word, "moon".