Assault Against The People?

This just in: The entity, known as cryptobuyer announced the suspension of all cryptotrades involving Venezualian Banks.
The original text reads: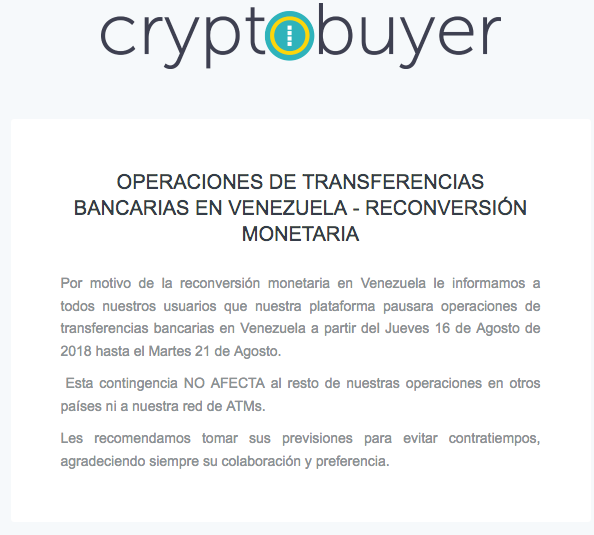 ...translating to:
Due to the monetary reconversion in Venezuela we inform all our users that our platform will stop bank transfer operations in Venezuela starting on Thursday, August 16, 2018 until Tuesday, August 21.
This contingency DOES NOT AFFECT the rest of our operations in other countries or our ATM network.
We recommend you take your precautions to avoid setbacks, always thanking your understanding and your custom.
---
I wonder what the REAL reason for this move is. Although temporary, according to their website, it begs the question if there are ulterior motives that play a role.

Thank you for reading.

Proud Supporter of PAL and the - The Minnow SupportProject
Christopher "The Hat" Hatfield @globocop

[Upvote] [Comment] [Resteem] [Follow]

---