2 months ago I started mining this coin(which I called shitcoin) skeptically but it turns out to be quite lasting than I thought. It is the first invite-only coin which new users can only join with invitation from the existing members. The hungry strategy, well-design website and wallet caught my attention I decided to give it a try. It is the Merit!
User base seems to be increasing steadily over times
And the team set up a marketplace for miners to trade the MRT and the price has been hovering around a nice $0.3/MRT.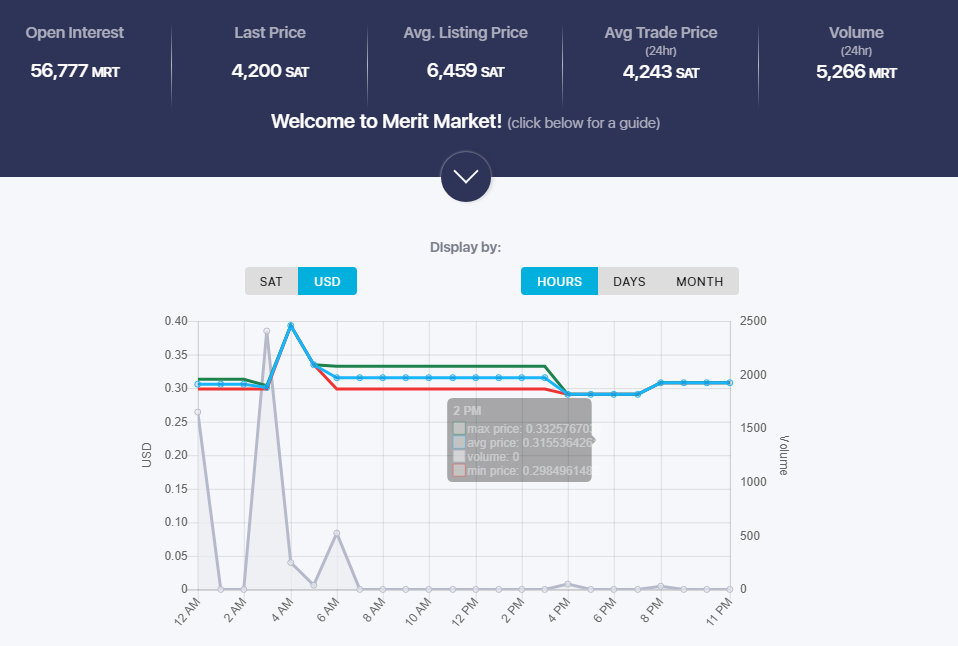 I was mining casually with my GTX 1080 which could mined around 10 MRT per day which equivalent to $3.0 which is totally not bad considering the demand is increasing day by day. The mining rate improved exponentially after the introduction of the new version Proof of Growth. Mining Merit will now get you the pool reward as well as growth reward if your network is extended by inviting new miners in.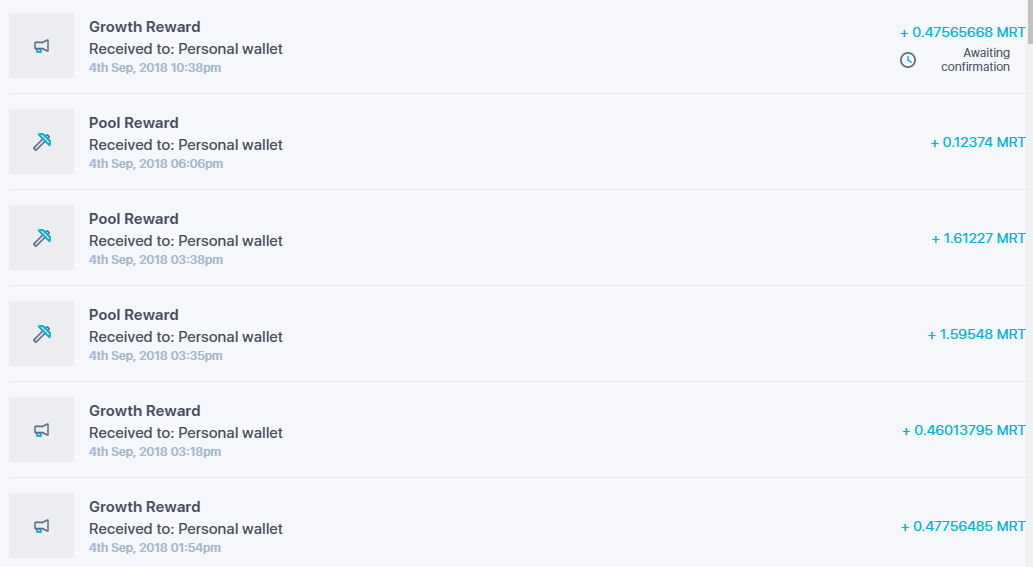 Join the Merit mining club
The best thing about mining Merit is that you dont have to download the complicated miners and set up things like doing a rocket science, just download their light wallet with their mining feature built in. CPU and GPU mining are both supported!
I have limited invites to giveaway to interested miners and those who are intendted to extend their network, click the link below to setup your wallet and I shall send out the invite ticket ASAP if I know you are legit:
https://wallet.merit.me/?invite=fr3eze
---
Posted from my blog with SteemPress : https://fr3eze.vornix.blog/not-sure-what-to-do-with-the-idle-cpu-or-gpu-power-mine-some-merit/
---