Empowr - Now That It's Trading, Can It Compete with Steemit?
I'm torn...
As a member of Empowr's Advisory Board - link here and you can see me and the rest of the Advisory Board - I'm invested in the success of the launch. But, as a long-time(ish) Steemian (a year ago or so - more of a veteran than some, more like a newbie to others), I keep coming back to comparisons between the two.
So I thought I'd break down some of the differences I'm seeing - if you're reading this and you've visited empowr, let me know if you agree.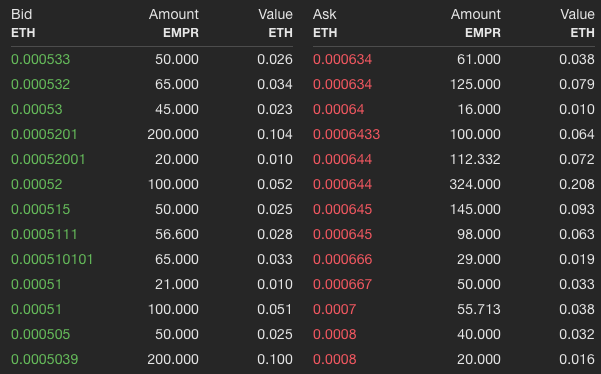 First...The Price
I'm not yet there when it comes to understanding where the price of empowr - EMPR - will land once it's traded a little more regularly. In reality, a week probably isn't enough time to arrive at a stable price point...but, if you take somewhere in between the bid and ask, you'll come to the conclusion that $0.37 US is the price. ($639.09 US for 1 ETH, multiplied by .00058 ETH, which is midway between bid and ask of the above price.)
And Price Doesn't Matter, Really...
Because, at this point, I'm all about figuring out how empowr can best be used "in the wild." And that's where I'm still kinda lost - in all honesty - because...
There's not as much of a premium on good content as there is on Steemit.
Case in point: this post...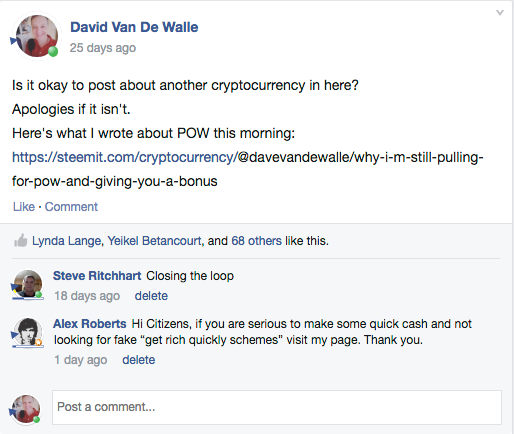 This post got 68 likes, and it was just an affiliate link for another crypto. No real value there.
It's all about likes and comments and "closing the loop" on empowr.
That's right, just click the like button and/or comment on someone's post, and there you are. Not much else to it.
Surge earnings are nice.
I just got an alert via email, and took part in a "surge earnings" campaign; I got 9 empowr coins for watching an instructional video.
I'm EMPR Rich!
Not really...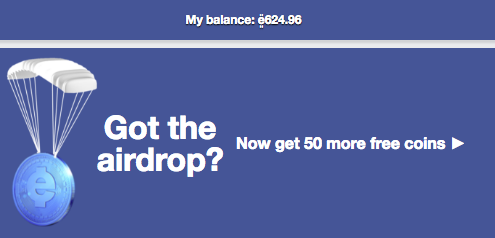 But this is quite interesting...I've been on the site for a couple months and am finally starting to reap benefits. We'll just have to see if I can get those benefits translated into actual coins that I can turn into actual money.
See you on empowr?