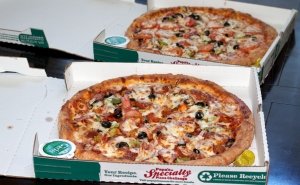 "Laszo Hanyecz's 10,000 BTC pizza buy 10 years ago has a special place in bitcoin folklore, highlighting, however expensively, that participation is necessary for network success."

More news sources
Self-proclaimed Bitcoin creator Satoshi Nakamoto, Dr. Craig Wright, reportedly already has access to the encrypted file that reportedly has the private keys to over 820,000 BTC, according to Ira Kleiman's legal team.

Bitcoin whale JOE007 has argued against the narrative that bitcoin's price drop was a result of Satoshi moving dormant BTC, instead saying that the market was over-extended from the halving.

Bitcoin sales from miners have jumped six-fold since the halving, while exchanges continue to see their reserves dwindle. Miners have now entered a new wave of Bitcoin selling despite the lack of a definite move in Bitcoin's price, data shows. Miner rev...

Gox Rising has offered to buy out creditor claims from the collapsed cryptocurrency exchange Mt. Gox. The Brock Pierce-led outfit will pay $800 per bitcoin claim, either in BTC or cash, to creditors who are unwilling to wait for the finalization of the on...

Other hot crypto news today

Follow me @cryptonized for the latest cryptocurrency news...