Whether you have been in the game a while or are just getting started, there are two things for certain; #1 the crypto game is volatile & exciting and #2 it moves at lighting speed. It is very difficult to keep up and requires checking your Blockfolio, and Twitter often while smashing that like button on YouTube over and over again. There is always a new coin coming out, rumors to check into, news to follow, price swings and everything else to keep you distracted from the goal of any successful long term portfolio. Half of the game is just to be in the game, get properly educated and let your investments play out with solid entry points and alerts set for possible profit taking or opportunities to BTFD (Buy the F'in Dip!). Overall, yes in crypto its about the world changing disruption, the crypto community and reclaiming ownership of our finances & privacy, but any good portfolio also is looking for BO$$ profits while REDUCING risk so that you can live your life the way you personally want in the long term. (True Freedom)
In the movie "For The Love Of The Game", Billy Chapel was in the twilight of his career and the midst of a perfect game. Pitching under the bright lights of Yankee Stadium, a capacity crowd and in the process of losing his love, he found it necessary to focus and "Clear The Mechanism" Through everything going on, he was able to concentrate on the task, and pitched the perfect game. Billy realized he needed to make a few changes to simplify his life and live the life that he wanted. Chapel realizing that he only gave everything to his baseball career wrote on the ball "I'm Through, For The Love Of The Game" In the end, by clearing the mechanism, he was able to finish his career in style and reconcile with Jane for a happy ever after. Many crypto investors would like to reach their goals and live happily ever after, so in a world under the bright lights its time to "Clear The Mechanism" simply your portfolio for the love of the game and of course leave with Bo$$ Profits.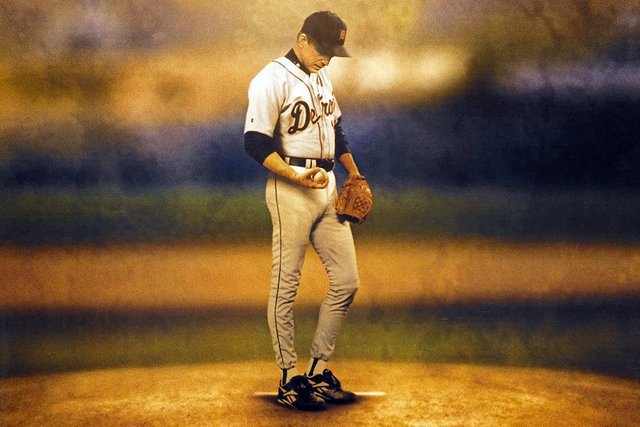 There are few things to understand when designing a portfolio of your own.
#1 What are your goals?
#2 When are your goals expected?
#3 What is your risk tolerance?
Once you have those answers, it is time to develop YOUR portfolio. Everyone's answers will be different so make sure that your token investments meet your own criteria and not just what you hear from everyone else's videos or posts. Watching and listening is the best way to learn and find out about new opportunities in the market, but make sure you do your own research and truly believe in the projects you decide to invest in. When you do, you are less likely to panic or get emotional during market movements.
Many of the 1,494 current and growing list of crypto's on coinmarketcap will eventually disappear, so its important to build a crypto portfolio like you would a traditional portfolio: What are the market trends for the next 3-5 years? Which are likely to develop measurable and long term adoption with real world disruption and utility? which are building brand recognition and a loyal online community? There are currencies, platforms, protocols and other crypto categories. It is important to understand the overall market potential, which sectors are likely to gain a portion of the long term block chain ecosystem and what utility or problem will they solve.
The good news unlike like previous tech revolutions, the development of entire platforms and ecosystems will lead to a likely higher retention rate for long term success. You can see that today with many companies finding it hard to break through against Apple, Amazon, Google, Facebook and Netflix. (Example: There has to be a better social network platform, but no one wants to leave Facebook.) Once they are locked into the ecosystem it is very difficult to change so the Crypto's out of the gate who are building their brand and community with true utility will likely have more staying power than the AOL's of the world.
Here is a list of trends and tokens that meet my criteria and I believe are likely to win long term.
Market Trend Themes
Crypto exponentially growing - More exchange registrations, more transactions, more trades, more fees
Digital Cash - Fast, Secure, Cheap
Cross Border Payments
Decentralized Platforms
Privacy
ICO's, Smart Contracts, DAPPS
Long Term Sample Portfolio:
#1 Crypto Market - The OG Bitcoin - (Mack daddy of them all. Needs to be in the portfolio as everything moves in step with the BITS. This includes BTC & Yes having some Bitcoin Cash is a smart idea whether you agree with them or not)
#2 Digital Cash - Litecoin or Dash (Could potentially substitute Digibyte. If your a Bitcoin Cash enthusiast could add more) This is my least favorite trend as someone will always be faster, more secure and cheaper and could go either way for payments as there is no clear winner as of today. However this has the biggest potential as the market is $100 Trillion so it pays to be diversified
#2 Platforms - Ethereum (ERC-20 - NEO (China) - Steem (Social Media Disrupter!) (Can Substitute Cardano (ADA) Potentially add Funfair (FUN) Large Casino/Gaming opportunity or EOS)
#3 Cross Border Payments Stellar (XLM) or Ripple (XRP)
#4 Exchanges -Binance (BNB) - Exchange - Bitshares (BTS) Decentralized Exchange
#5 Decentralized Exchange Protocols OX Project (ZRX) or Loopring (LRC)
#6 Privacy - Monero (Could add Verge, Zcash)
#7 Wild Cards - Bread (Top Wallet APP) - Safex (Private & Anonymous Marketplace) (Small Percentage but worth a flyer)
There are certainly others that would fit the criteria, but in my opinion, this for the average investor should help them "Clear The Mechanism" slow down the noise and focus to simplify their portfolio allowing them to move forward and reach their goals in the future. Sometimes the greedy get slaughtered. Is a 3-10X return good enough? No other investment can compare so maximizing profitability while reducing risk makes sense. Remember unless you are a trader, 5 good trades can be negated by one bad trade, so look for good entry points and HODL unless their is a reason to leave other than taking small profits along the way to buy the dip. In the end, the overall trend should continue to move higher over the medium to long term.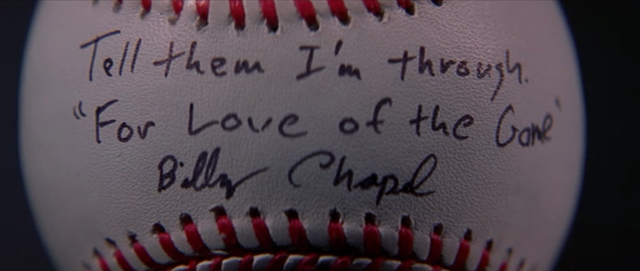 In my opinion, 2018 is going to be a great year so most importantly you gotta be in it (And stay in it) to WIN it. Trust your due diligence and your picks and let them work their magic. If you are diversified, each project will have at some point its breakout leading to significant returns. (Assuming the market hits it projections)
With a clear focus and a simplified portfolio, I believe we will be able to enjoy the things that are important to us and the freedom many are after. When you reach that point, you will be in a position to write "I'm through, for the love of the game"
@cryptolegendhodl AKA J$
Appreciate your follow and upvotes as we build this Steem Community to the top!
If you are not on Binance and are looking to add some of those mentioned above https://www.binance.com/?ref=16733320
*This is my opinion and what I am doing. This is not financial advice