NLC2 Crytpo Basketball Party Tonight at 6:30pm In Los Angeles FREE FOOD DRINK CRYPTO and ENTRY!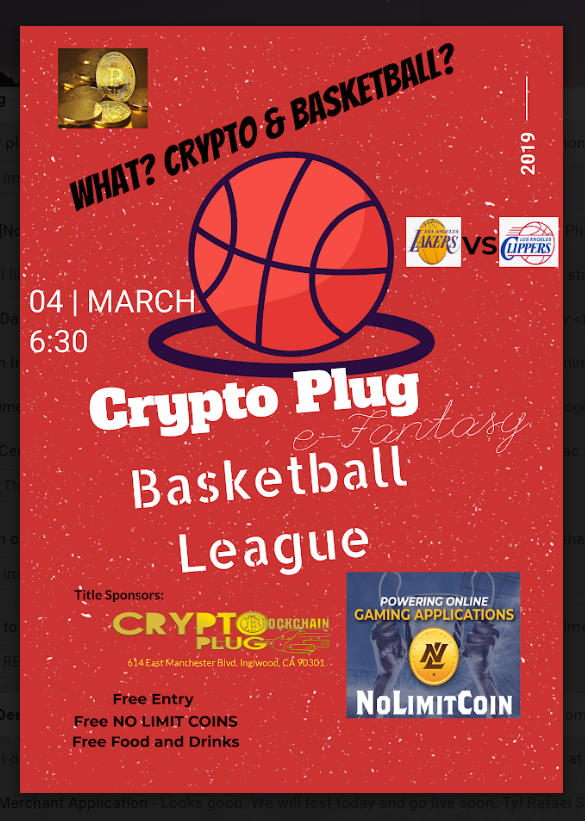 CEO, Rafael Groswirt will host an in person Fantasy Basketball special event today at 6:30pm in the Crypto Plug Lounge at 614 Manchester Blvd Inglewood, CA .
"Anyone in LA, I will be doing a meet up at the Crypto Plug offices on 3/4 Monday and we will have a fantasy NBA league start, talk crypto and NLC2. [Guests] will sign up for fantasy and I will show them how to pick teams and how to open web wallet on a big screen, like a seminar, and then we will have weekly meet ups for the leagues that will run there, in case anyone wants to hang out"