BIG NEWS FOR BRD!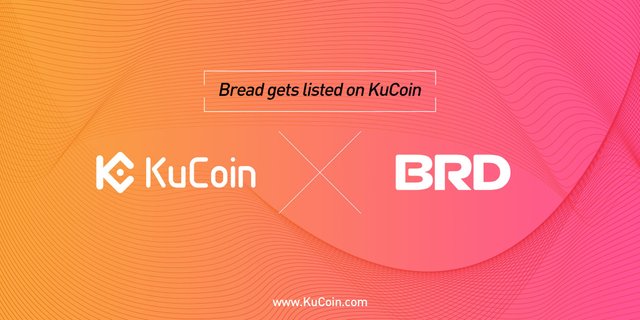 This is an opportunity that doesn't come around often!!!
What if I told you about a token with a max circulating capacity of 88,862,718 that's still priced at or below its ICO price? A Utility token that has a built in rewards system that hasn't even been released. That once released it will reward people for just holding the token.
This token has one of the best teams in the crypto market today. With the only working decentralized wallet App, that allows users to buy and trade money for tokens and bitcoin INSIDE THE APP!??? And it's actively being used RIGHT NOW!
But, don't take my word for it here is the chief Revenue Officer speaking on the topic!
Here is Alex the community architect giving an overview of the BRD app with ERC20

You owe it to yourself to research the BRD company.. AND get in on this before its to late..
Where can you download this APP??
Where can I buy this token you ask?
Well you can either buy the BRD token inside the app itself.. OR at any of the following Exchanges..
---

Binance

OKEx

Cobinhood
Newly listed on


kucoin
Telegram channel for trading and investing BRD
More links for information on BRD!!
Telegram: https://t.me/breadchat
Twitter: https://twitter.com/breadapp
Facebook: https://www.facebook.com/breadapp
YouTube: https://www.youtube.com/c/Breadbitcoinwallet
Instagram: https://www.instagram.com/breadapp/
Token mailing list: https://token.breadapp.com/en/#contact
General updates mailing list: https://breadapp.com/keep-me-updated/
---