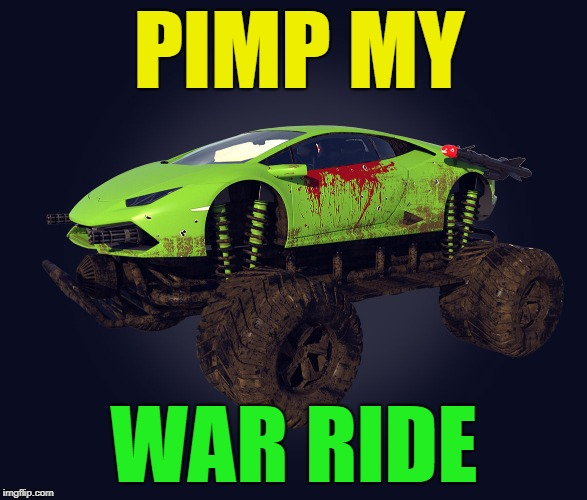 The WarRiders pre-sale has been a success so far. In the first 24 hours vehicles were flying off the shelves. You still have plenty of time to get in early on this. The prices of the vehicles have risen but they aren't excessively high yet. The only car that has gone up substantially in cost is the Lambo, but that is to be expected. Given the limited amount and cool factor, I still think they are a steal. Another interesting part of the pre-sale is your vehicle stats are random. There is a range of stats based on the vehicle type, so you can get lucky and land an OP vehicle eventhough you are buying now. This also means you might get unlucky and get a car with low stats. This post is dedicated to you! In today's giveaway post the winner will be the biggest loser. Post a screenshot of your vehicle with the most disappointing stats. The saddest ride will be pimped with 50 Benzene. I'll also be giving away 10 Benzene to a random entry.
-Only entries that complete all the steps will be valid. All valid entries will receive a 100% Upvote!
-The winner will be drawn in The-CIty
You must message me on Mr. Contest Discord to claim your prize!
Need 💰?
You can purchase 💰 by winning an auction @ http://the-city.surge.sh/ . Right now all the auctions are at bottom prices, so you either get a great deal 💰 or win some ETH!
Winner Winner
Congrats @hodlsome