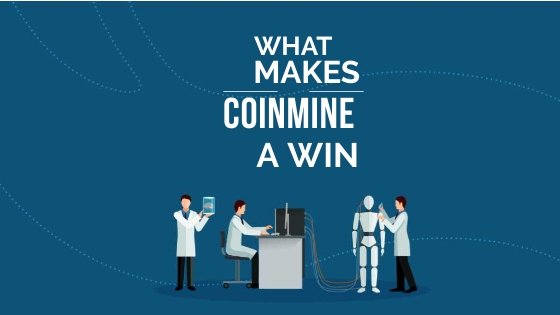 I learned about coinmine a number of months ago and even put in a preorder for one of their systems (Which I ended up canceling later on)
Let me dive into why I canceled it. Coinmine offers a get service to those brand new to cryptocurrency and want to get started with a simple plug and play system.
However the hardware within the system is only worth about $300-$400 while the unit at the time was costing me $700 it just didn't seem worth it for myself.
However the true benefits on coinmine and why I do believe in it are that you can introduce a lot more people into the mining world with great customer service and an easy to set up few clicks system.
This is one of the core businesses which I believe are on the right track in terms of getting crypto into more hands and get them learning about it. They even recently did a discount for black Friday/cyber Monday and maybe for some Christmas gifts.
---