Xaya: The best blockchain game ever made!!
This is my entry to this incredible writing contest hosted by @originalworks for Xaya.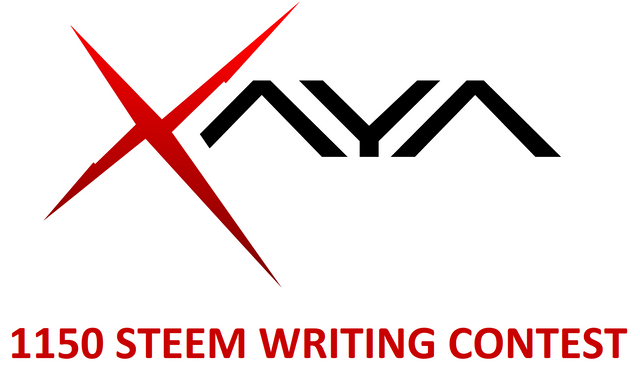 source
WHAT IS XAYA?: DECENTRALIZED REALITY
Xaya enables the development of rich and intricate virtual worlds hosted in a decentralized manner without the need for servers. Xaya will cut the time it takes games to get from concept to release, while reducing the financial burdens of infrastructure and administration on small development teams.

In these decentralized game universes, players will have real ownership of their online assets and share in the profit potential that the developers have built. This will be done with the ability to change their online assets into real-world value with the use of cryptocurrency via simple and safe trades and shares of their online goods.
"XAYA is not simply an asset platform, it also allows gaming worlds to run completely autonomously so that players never lose their assets due to the negligence of third parties."
Because the Huntercoin experiment was a great success, with more than 35,000 characters interacting simultaneously in the game and without requiring any server, it can be concluded that XAYA is completely safe to jump to the next step and elaborate its "vision", leaving be a "pastime project" to a more effective reality, where the entire Xaya community together with its new generation can have the advantages of:
Being demonstrably fair
Decentralized and autonomous environments
True Item Ownership and fair acquisition
24/7 uptime
Play to win game experience
Fraud-proof commerce
XAYA is Safe and Impartial?
Yes, security and fairness are important in decentralized games because their assets within the game have value. That is why Xaya delivers a completely decentralized platform allowing its participants to keep their assets "their own", that is, allows the game worlds to run completely autonomously so that players never lose their assets due to the negligence of others , and therefore maintaining the impartiality regarding the decisions on assets that each player has within their own game world.
Next Xaya Games ?? Awesome!!
Xaya has two very important upcoming releases: Treat Fighter and Soccer Manager.
Treat Fighter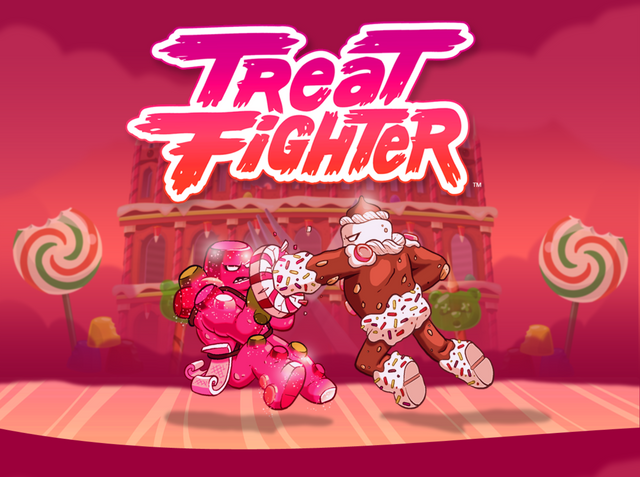 source
---
Soccer Manager

source
https://www.soccermanager.com/crypto/
These alliances with Xaya will convert it into the mainstream, that is, they will have access to thousands and thousands of players, allowing them a better gaming experience with 100% control over their assets within the game, their characters, their game worlds, their stadiums and many other things. All this added to that Xaya will have an even greater publicity, making it more popular, attracting more players who wish to have "total control".
Reinforcement innovations for the Xaya IP
Global game states: use blockchain consensus to avoid cheating, and allow "demonstrable and decentralized gameplay".
Atomic negotiation: allows the exchange of game elements, game currencies and complete game accounts for Chi without trusting, which guarantees their demand.
Game channels: an extension of payment channels in Bitcoin that can be applied to enable unlimited games in real time in the chain of blocks
Ephemeral time stamps: to deal with disputes in the game, the transactions in the main blockchain will be made to resolve them through the use of Merkle hash commitments, amortized mining incentives and fraud tests, ensuring that the cost of the rates of transaction is not harmful to the participants of the platform
Xaya Blockchain Scaling Solutions and Virtual Reality Technology
The problem of increasingly famous scaling of cryptocurrencies and especially blockchain games can be solved on the Xaya platform through the game channels that, when combined with virtual reality, allows many possibilities in terms of Xaya's ability to keep each player's assets completely decentralized and secure, giving a more "real" and "complete" experience, attracting potential customers that spread the "good vibes" and "cutting-edge technology" that Xaya has to offer.
Case of Use of Xaya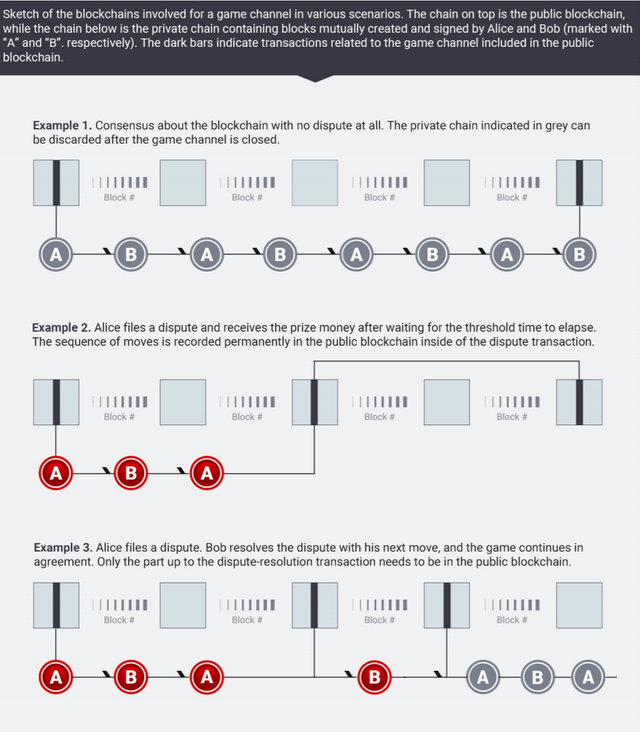 source
The remaining issue with the first game channels format is the following: "If a dispute is raised but then resolved, the game continues as before. However, this process puts transactions onto the main blockchain, thus removing the scalability gains and costing (both) players transaction fees."
A player who wants to ruin the game can frequently start disputes and resolve them to irritate honest players.
The solution is ephemeral timestamps – with the following two properties
Nodes can send data (D) to be timestamped (T) by the public network and blockchain – Merkle trees make this free per timestamp and miners are still incentivized to process these timestamps
These timestamps can be used to prove to the network that another person could have known D during T – this can be used to prove that said gamer did not act in the game channel by that channel's rules; paying out the honest player on the spot and covering the cost of latest timestamp.
---
In Conclusion, Xaya is the best choice in terms of decentralized game blockchain, AND THAT'S ALL!!
---
More Information & Resources:
To participate in this contest please go here.
Twitter Bonus: https://mobile.twitter.com/Kathee_21/status/1045852393148207105
xayatwitter
xaya2018