Adara Reloaded: our take on The Matrix versus reality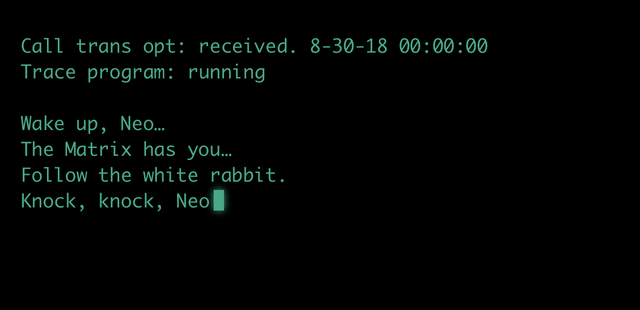 One of The Matrix opening scenes pictures Neo storing his illegal programming in a copy of Jean Baudrillard's "Simulacra and Simulation" in the "On Nihilism" chapter. The French sociologist and philosopher examined the relationships between reality, symbols, and society.
We in Adara pay a great deal of attention to all our actions, products and promises. Instead of being regular, we do intend to make a difference. "Ever have that feeling where you're not sure if you're awake or dreaming?', Neo asks his regular hacking product consumer buddy. Well, we often do. The reality of today's world looks cursed and twisted enough to consider it a bad dream. And we are prepared to help the crypto community wake up from this dream.
Today's crypto investor's routine is not that different from the clandestine activities of computer hackers and Tor frequenters, at least in the majority of the world. Unclear regulations barely allow one's purchases of crypto assets, further tax consequences are not very predictable and if you run anything bigger than just your personal account (a family office, an SPV or an investment fund), consider yourself banned from this promising and profitable investment segment.
Adara.io comes to change this once and forever.
The Matrix was prophetic in many aspects; the whole concept of freeing up from The System in ways beyond physical limitations was mesmerizing for thousands of free minded people around the globe. We find it particularly important that Trinity who was the first to approach Neo and who happened to be a well recognized hacking hero, was a woman (despite the definite male dominance in that "underground business"). So is our CEO, Olga Petrunina.
We would be silly not to draw a parallel here.
The Matrix has us. For now it does.
And as Neo was looking for the answer, we hope that you are looking for it too. "It's the question that drives us"...
Thomas Anderson had a problem with authority, so do millions of people in the world, chained by big corporations and unable to express their best qualities in the way that suits them. Freeing up from The Matrix today doesn't mean catapulting into the outside real world filled with flesh-and-blood inhabitants wearing ragged closes. When choosing between the red and the blue pill, you choose between the limited options of the ordinary life and the opportunities that you can explore in the free and creative world.
Traveling. Choosing where to stay and live. Setting your own educational targets. Launching enterprises and joining groups of accomplices. Investing wisely and having passive income to rely on. Exchanging knowledge and using community wisdom to the maximum extent. That is how the world outside The Matrix looks like.
Today Adara lays the foundation of the financial future.
So no matter if you sit in the office while reading this, or browsing with your gadget on the crowded subway, the call you hear now is from Morpheus. Don't waste your time.
"There are two ways out of this building -- one is the scaffold, the other is in their custody."
Come with us and we will teach you to do bullet time.
You can contact us via
  Telegram https://t.me/adara_io
  Linkedin Adara.io
  or visit adara.io