HOW TO protect your privacy with Bitmixer.io BTC Mixing service – step by step
Donating an Coffee to Troy Hunt from haveibeenpwned.com via Bitmixer.io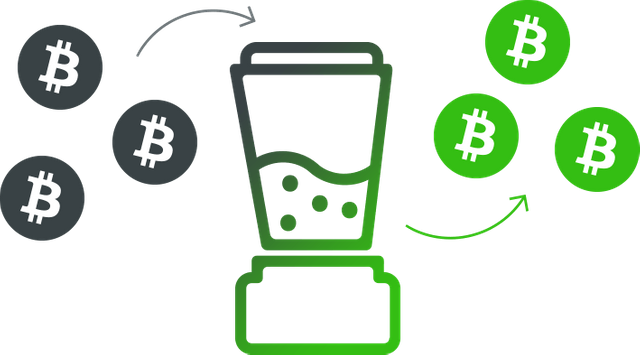 Why
Transparency is great but in the world of data analytic's sometimes it nice to put up barriers that stop the linking of addresses and transaction.
There are a few way this can be accomplished but one of my favourite ways is via BitMixer.io; this service puts a middle man in between you and your desired payment address and clears logs after 24 hours. This service provided in my experience is cheap, quick and reliable.
They also employ a 'bitmixer code' that is randomly generated for you and stored in a client side cookie, this code is attached as metadata to each transaction they receive so you can use this code to ensure any future mixes you perform do not end up mixing with coins you previously deposited.
How to use BitMixer
a. Looking at the address bar make sure you are at HTTPS://bitmixer.io
THIS IS IMPORTANT; EVERYTIME. There are pages with very similar addresses that look exactly the same that are scam sites; you will only make this mistake once; but better never at all. Again, CHECK THIS EVERYTIME!


2. Click 'Add forward Address'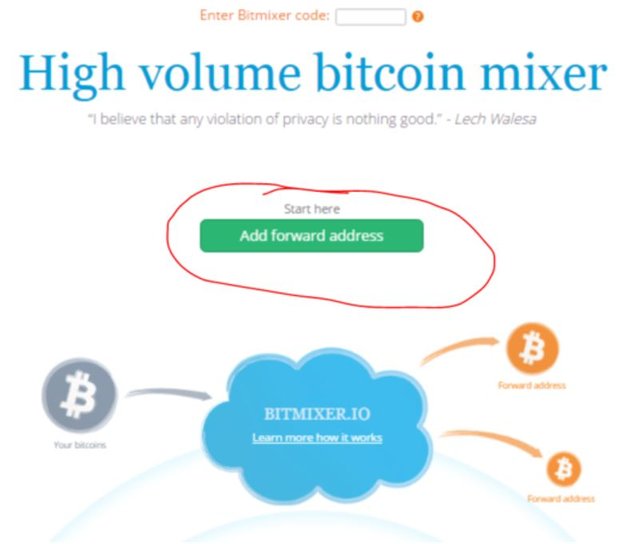 3. Enter the details for this transaction
a. The BTC address you wish to RECEIVE the funds at
b. Optionally change the Fee payable (this increases the difficulty in linking transactions base upon Fund in vs Funds out)
c. Optionally add a time delay (this increases the difficulty in linking transactions base upon Fund in time vs Funds out time)
d. Click 'Mix my coins!'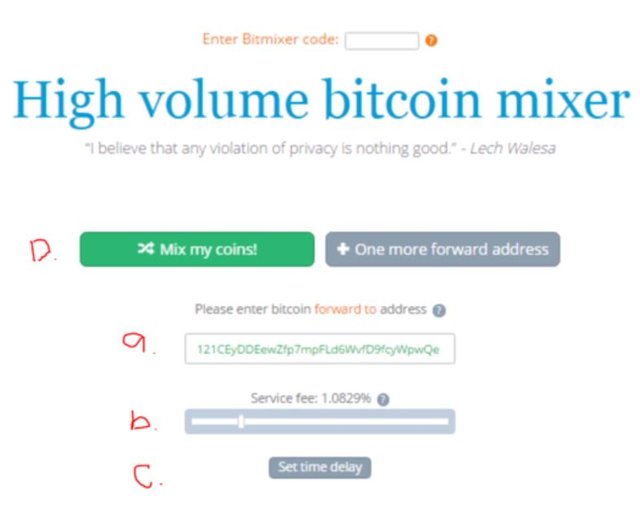 4. Read and accept the terms of use stating that the input address only valid for 24 hours; and you will read the Letter of Guarantee.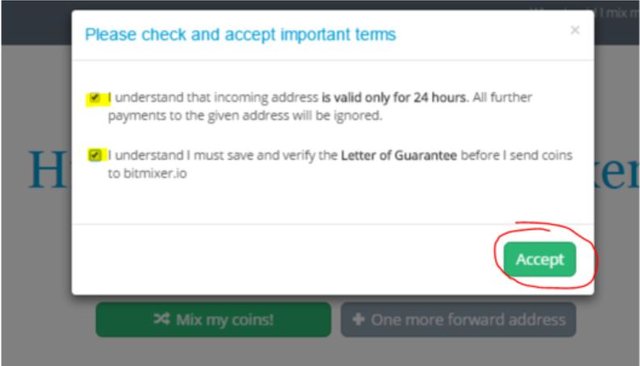 5. Click 'Read the Letter of Guarantee'; this will download a txt file which we will examine next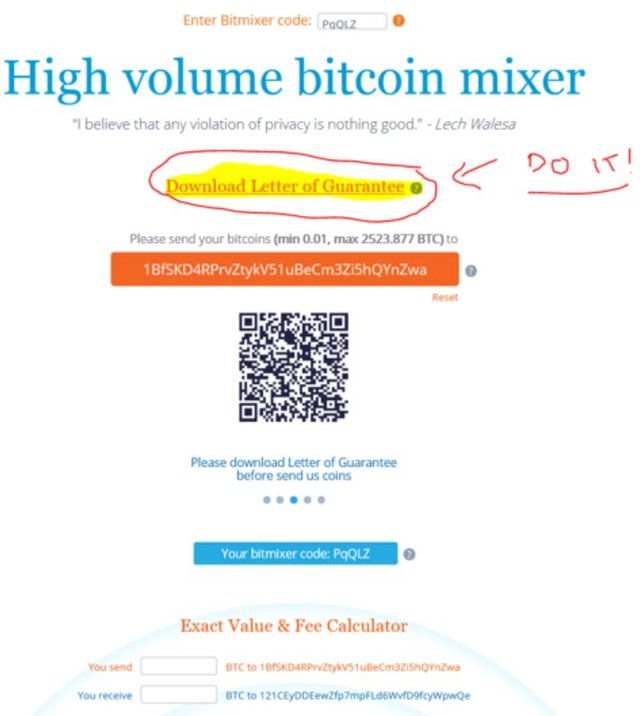 6. Open your Letter of Guarantee and ensure that the address you specified is correct and the time windows if from now until 24hours in the future


Note: You can also use your bitcoin wallet to verify the signature matches the address provided.
7. Once you are happy proceed to send the required fund to the address presented by scanning the QR code or copying the address within the orange square; make sure you adhere to the minimum and maximum amounts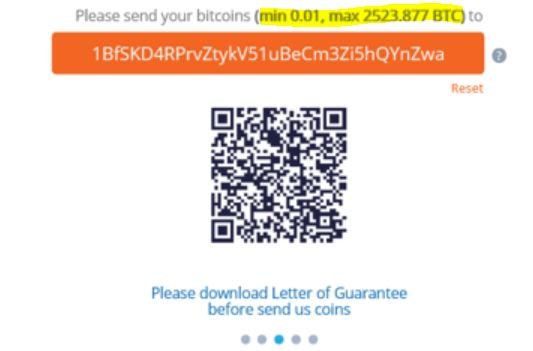 8. Once your transaction has been broadcast the bitcoin network you will notice the status change and it will show that the transaction is received with 0 confirmations. Please see details below for required confirmations:
• Less than 25 BTC - 1 confirmation;
• Less than 250 BTC - 3 confirmations;
• Less than 1000 BTC - 4 confirmations;
• More than 1000 BTC - 5 confirmations.


9. After the required confirmation have been seen Bitmixer will broadcast the amount you sent – their Fee and 0.0005 Mining fee to your receive address

10. Enjoy the Coffee Troy :)