It seems we're yet a few steps closer to crypto going mainstream...
While it was recently announced that 50 Cent discovered he'd been sitting on millions worth of Bitcoin from an album release in 2014, following other news of Hip Hop Stats such as Snoop Dogg, DJ Khaled, Ghostface Killah, DJ Gramatik, and others showing their support for the blockchain revolution, you know it's getting real when none other than the top rapper & business mogul in the Hip Hop world gets into the game: Jay-Z.
Having always been a keen businessman, Sean Carter - a.k.a. Jay-Z - has an impressive entrepreneurial track record, transitioning from the illegal crack game to building Roc-A-Fella Records as one of the top record labels in the game, expanding the Roc-A-Fella empire across a range of industries from fashion to film & TV, and outwards into liquor, sports, and streaming music.
Carter is no fool. And thus, it may come as no surprise he be hopping on the crypto train - investing in the free stricken trading app, Robinhood, which just reported a couple weeks ago that it'd be adding cryptocurrency to its platform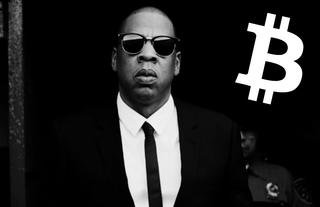 According to his new venture capital firm ARRIVE, Jay is investing in Robinhood which allows for free stock trading. Originally founded in 2013 the brand boasts over three million users to date and is currently valued at 1.3 billion, yes billion, dollars.
The service also allows subscribers to trade crypto currency including Bitcoin and Ethereum. Additionally, the brand announced Robinhood Crypto in January.
Yessir.
While we can only speculate on just how much Jay-Z knows about crypto or what exactly his intentions were with the move, this could definitely be seen as a sign that crypto is moving closer to mainstream adoption.
With millions of fans worldwide as one of the greatest rappers of all-time, there are alot of eyesbon Jay-Z, and this transition to supporting the blockchain revolution is not likely to go unnoticed.
Pair that up with the anti-establishment philosophical alignments of Hip Hop culture with that of cryptocurrency, and it's reasonable to expect that the news shall turn at least a few followers of pop culture onto the possibilities on the horizon with crypto's infiltration and transmutation of mainstream economics.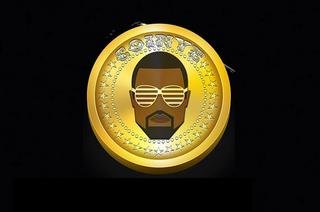 What's to come as more celebrities begin endorsing cryptocurrency in such a fashion...?
Time shall tell.
Though any way it unfolds, stories like these are undoubtedly a sign that we're on the right track to forwarding a massive revolution, as the stars shine their light on the transformational power of this technology...