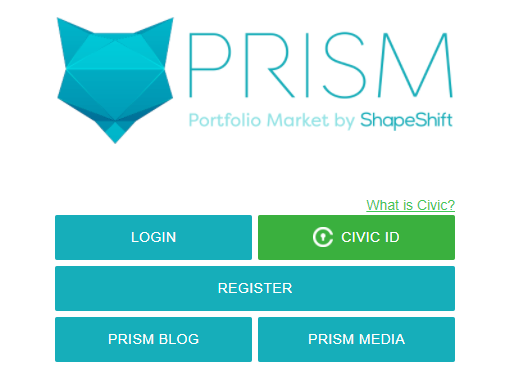 Those of you in Cryptosphere know all about ShapeShift and the many great things Erik Voorhees and his team bring to the crypto world. Not too long ago I wrote about how ShapeShift acquired KeepKey hardware wallet maker. ShapeShift is back again with their soon to be released PRISM platform.
I've previously blogged about being part of the PRISM closed beta. I want to share with you my PRISM Beta testing experience.
PRISM is a way to combine your digital assets into a portfolio called a PRISM and allow you and other people to buy into the PRISM using Ether (Ethereum/ETH) to fuel the PRISM. You can invest in the coins of your choice all at once in a divided portfolio without having to trust a third-party with your funds which is called "counter-party risk". The whole system works entirely on Ethereum smart-contracts.
So logging in, as you can see from the introduction image is pretty cool since they even have a built-in CIVIC ID as a login choice which is a cryptographic identity system run on a blockchain using the CVC token.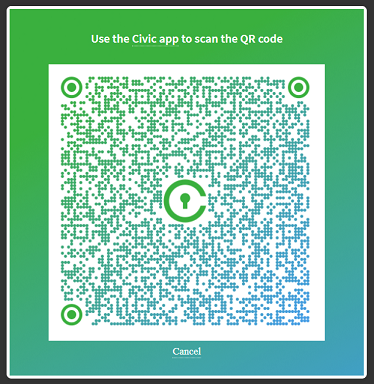 Once logged into the Beta I'm presented with a very clean a straightforward interface.

You'll notice that you can switch the site from showing ETH (ethereum or "ether") and USD. You also get a very simple button to get started building your PRISM using your "Buyer Address". I won't get into the details of how PRISM works but mainly will just show you my experience using the platform.
There's even a leaderboard where you can see who's Prism has had the most earnings and return since Prisms are shareable and you can simply invest in other people's Prisms as well.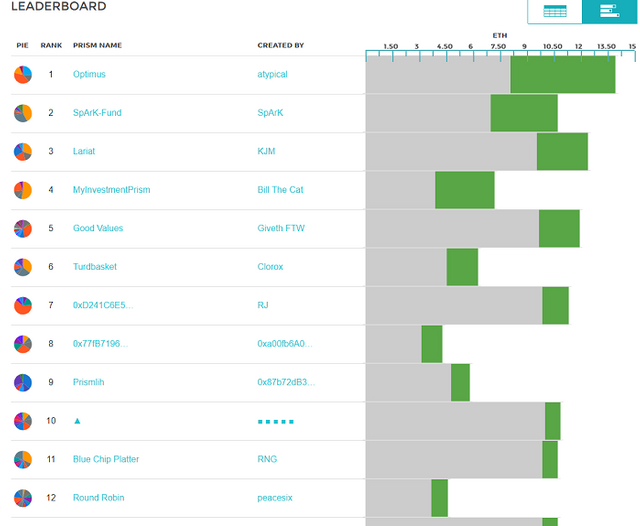 If we drill down into the Rank #1 Prism we can see the breakdown.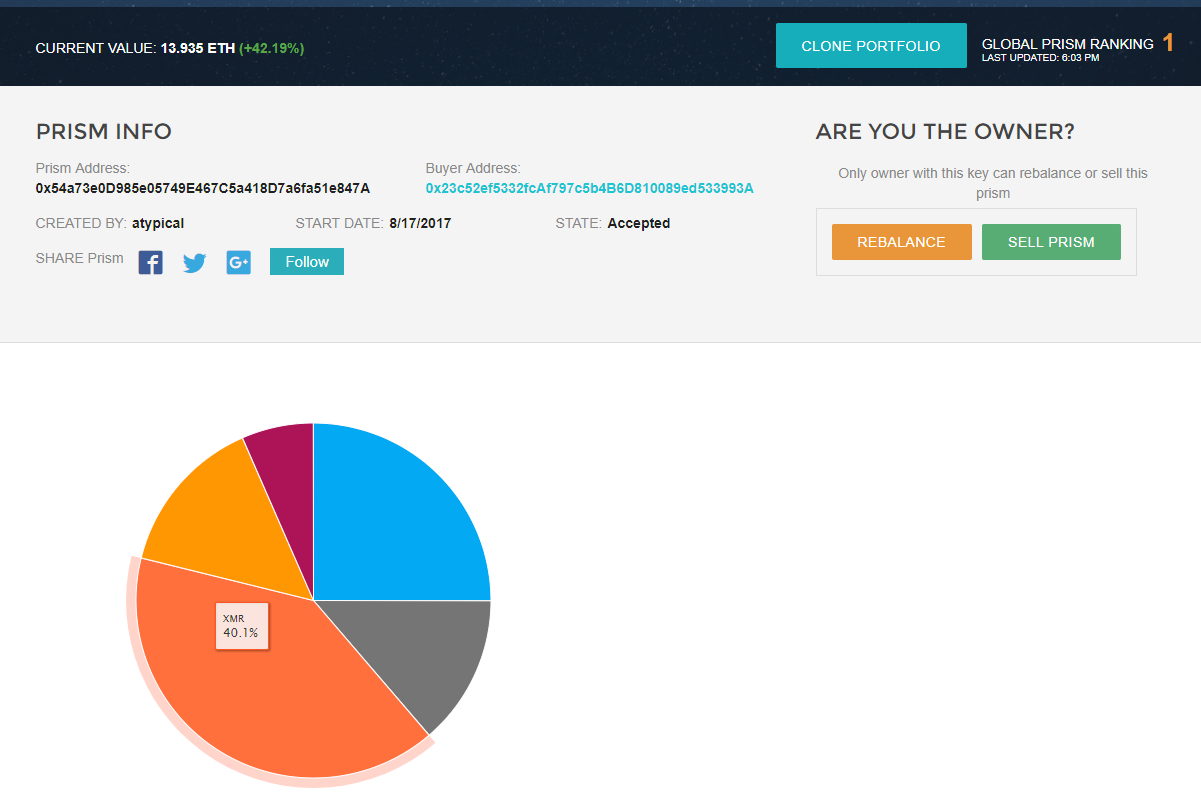 You can see buttons at the top to easily rebalance your Prism. This triggers a rebalance function to the smart-contract.

I've also explored creating a Prism of my own and I must say, it was super easy and fun.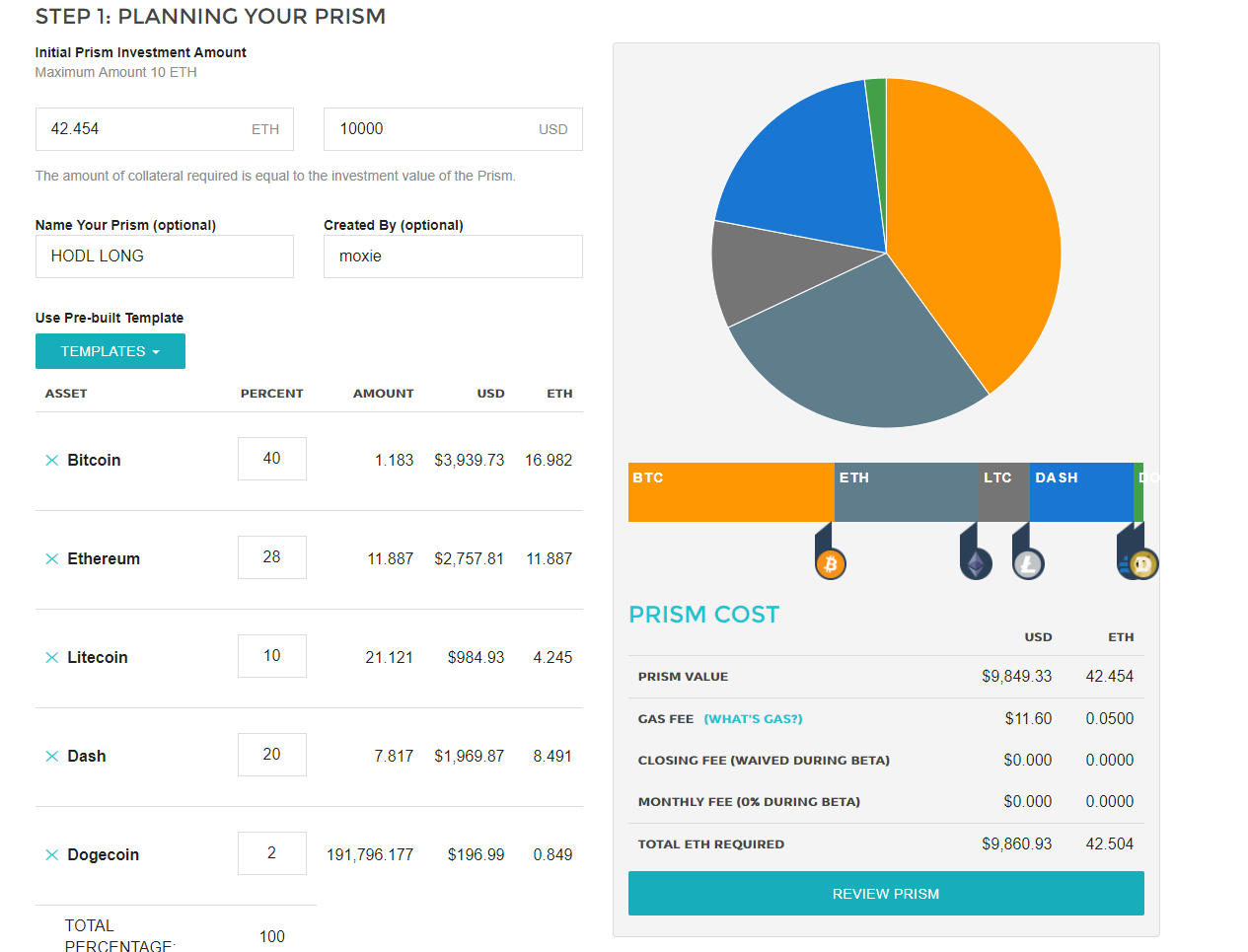 And yes, I've included Doge

you can't go to the moon without good 'ole Doge!


(MUCH YASS!)
Here at the top you can see the PRISM I've created called "HODL LONG" with 5 digital assets.

Conclusion
Overall I had a super pleasant experience. The simplicity of the site makes me feel as though it can't be that easy. The product is amazing and the rates are awesome. Prism is really paving the way for multi-digital asset investment and management. I really look forward to when this goes live to see how everyone's Prism really does. Will your favorite YouTuber create a Prism that you can follow?
And shoutout to Raine Revere and her team. I attended one of her talks on Prism which is how I gained access to the Beta. Outstanding work!
Learn more about Prism here:
https://blog.prism.exchange/media-resources/
https://blog.prism.exchange/
//Support Me?


BTC - 1L19KwFizQa8d5XvbqXrDdsRADvmDePtzr


ETH - 0x3275cf9B6412e031AEC4502521a6C8E515B1a0fa


LTC - LN8WC6kXspe6z7vo9q4kS3BewKkAPf9Nzd


DASH - XotdWpZais9jB9uns2dMLKUyBvSd5aBmed


DOGE - D5K3nXUfP7JjJruQA1KWg7pnXQ1sRu7g5t