After The Consensus 2017 conference, BTC prices doubled. Historical repeat for 2018?
The Consensus conference is the annual Blockchain summit with keynote speeches by leading experts. This is one of the most popular blockchain technology meetings of the year.
In 2017, after the Consensus conference, the price of BTC increased by 138% in two months.
Will this repeat for this year's Consensus conference (2018)? It will take place from 14 to 16 May 1818 at Hilton Midtown, New York.
The highlight of this year's conference is Vitalik Buterin, the birth father of ETH. On his twitter.com. He announced the boycott of the conference for several reasons.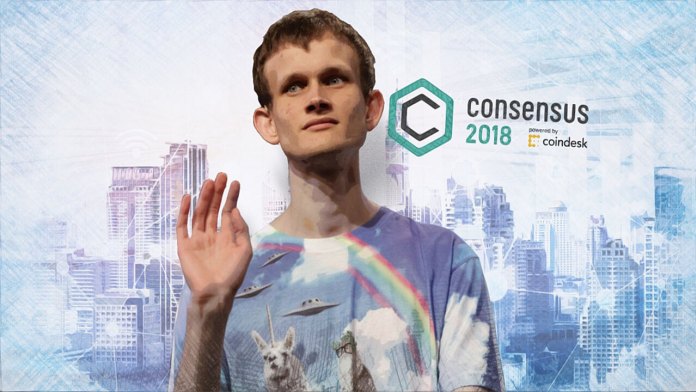 Picture source
Many people, such as Tom Lee, have always believed that BTC would raise prices after the consensus conference ended.
And you? How do you think? Predicting a short-term future after this conference can have a big impact on your pocketbook. If you are confident enough, you can try your luck. Today, BTC's price is trading at $9,000.
By the way, The price for 1 ticket to the conference is 2-3000USD, if you are interested can join it. :)
Please tell me your opinion about the BTC price after the conference ended, I appreciate it.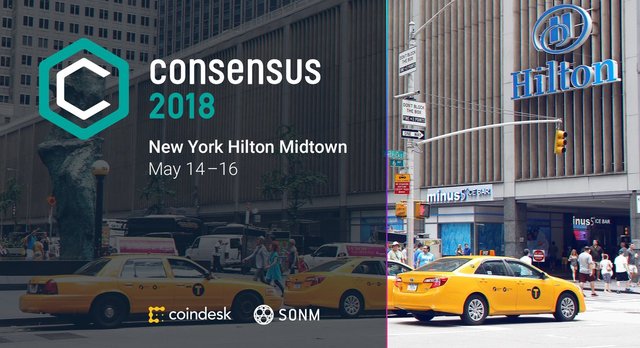 Picture source
VIETNAMESE
Sau hội nghị đồng thuận 2017 giá BTC tăng gấp đôi, lịch sử có lặp lại cho năm 2018.
Hội nghị đồng thuận là hội nghị thượng đỉnh Blockchain hàng năm với các bài phát biểu quan trọng của các chuyên gia đầu ngành. Đây là một trong những buổi họp về công nghệ blockchain phổ biến nhất trong năm.
Năm 2017 sau khi Hội nghị đồng thuận kết thúc, giá của BTC đã tăng 138% sau 2 tháng.
Liệu rằng điều này có lặp lại cho hội nghị đồng thuận của năm nay (2018) không? Nó sẽ diễn ra từ ngày 14 đến 16/05/2018 tại Hilton Midtown, New York.
Có một điều đáng chú ý của ngội nghị năm nay là: Vitalik Buterin, cha đẻ của đồng ETH đã tuyên bố tẩy chay hội nghị với nhiều lý do.
Nhiều người, ví dụ như Tom Lee anh ta luôn tin tưởng rằng BTC sẽ tăng giá sau khi hội nghị đồng thuận kết thúc.
Còn bạn? Bạn nghĩ thế nào? Dự đoán một tương lai ngắn hạn sau hội nghị này có thể ảnh hưởng khá lớn đến túi tiền của bạn. Nếu bạn đủ tự tin thì có thể thử cơ hội của mình. Giá BTC của hôm nay đang dao động ở ngưỡng 9.000USD.
Nhân tiện: giá vé tham dự hội nghị là 2-3000USD nhé, nếu bạn có hứng thú có thể tham gia đấy. :)
Hãy cho tôi biết nhận định của bạn về giá BTC sau khi hội nghị kết thúc, tôi đánh giá cao về điều đó.
Thank you for reading my blog!