[NEWS] EOS Biggest Loser Earlier This Week, But Rebounds Even Stronger. Why This Shows EOS is a Sleeping Giant!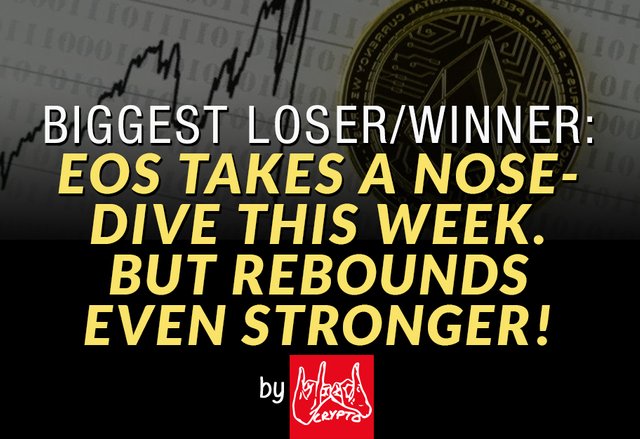 EOS Takes a nosedive of over 12% this week and becomes one of the biggest losers so far this week
---
EOS Leading The Way Down...
On Monday we saw the whales slam Bitcoin and the markets down out of nowhere to test the lower region of the channel (FIGURE 1). Though we've seen a rebound that erased all of this move down, EOS took the biggest hit on Monday (a 12% drop!) against the USD - its worst drop since late February 2019.
FIGURE 1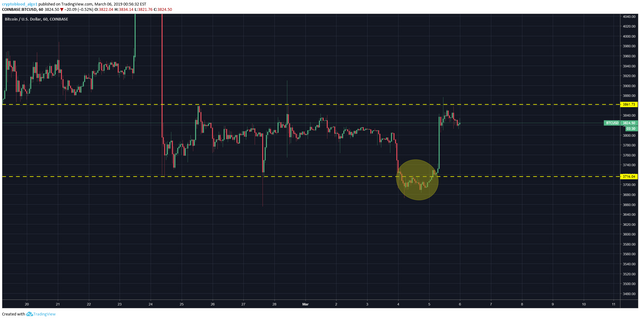 On Monday EOS' market cap was pushed down to $2.9 Bln but just a day before it's market cap was nearly at $3.25 Bln. In a 24-hour timeframe, the volume was close to $1.5 Bln, which was approximately 5% of the total crypto market volume!!
Why EOS Led The Pack Down?
EOS attracted the most negative attention on Monday, possibly because of some fundamental reasons:
2 Mln EOS tokens stolen due to a new top 21 BP failing to update it's blacklists

This caused EOS to drop 22% in one day!

A new report/portal called CryptoMiso which tracks blockchain projects' developmental activity, has reported a decline in EOS commits on Github for the last three straight months (Figure 2).
FIGURE 2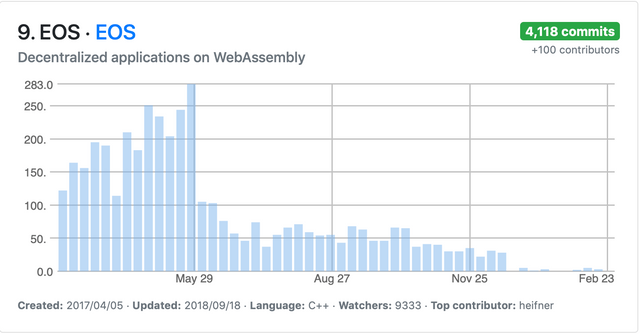 But EOS Leads The Way Up...

EOS bounces back just as fast as it fell and in fact, it surges back more than the fall on Monday (3/4/19). This is a strong signal to the market that EOS is a blockchain asset to pay attention to.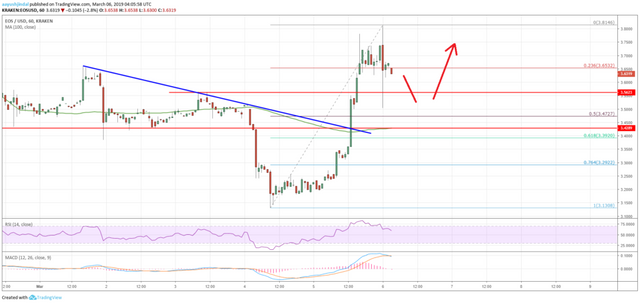 EOS has resumed it's uptrend, with a break above the $3.50 resistance level against the USD. There was a break above a major bearish trend line with resistance at $3.40 on the 4-hours chart but the price still rallied towards $3.80.
Best Crypto On A Bad Block
From my observation, I believe EOS' strong bounce back illustrates the market's overall support for this blockchain 3.0 platform. It has it's shortcomings, that is a fact, however it is the blockchain with the highest potential to make dApps a household name. EOS is stealing market share from ETH on a monthly basis and the demand for the tokens will continue to rise.
---