If you fancy taking down a web server and show proof-of-work, you can earn yourself some DDoSCoins that you can trade in for cryptocurrencies like Bitcoin and Ethereum.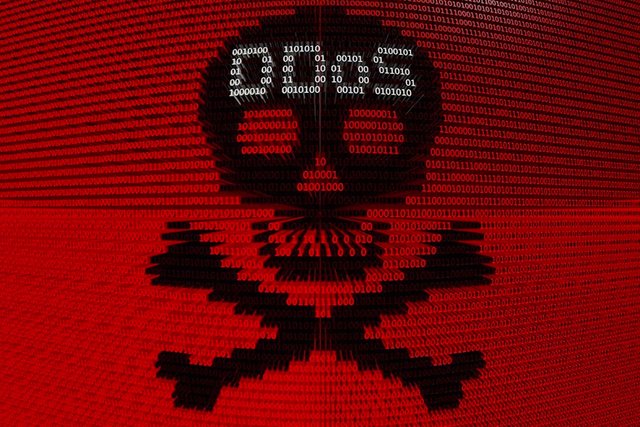 DDoSCoin is one of the latest cryptocurrencies to emerge, and it is already making headlines. The platform was created by University of Colorado assistant professor Eric Wustrow and University of Michigan PhD student Benjamin VanderSloot, and it allows TLS (Transport Layer Security) web servers to be targeted for DDoSCoins.
The proof-of-work project was built on a cryptocurrency, DDoSCoin, that offers a means to prove participation in distributed denial of service (DDoS) attack, and for that feat, attackers earn DDoSCoins that they can trade in for cryptocurrencies like Bitcoin and Ethereum.
Eric Wustrow and Benjamin VanderSloot write in the paper DDoSCoin: Cryptocurrency with a Malicious Proof-of-Work (PDF):
"DDoSCoin allows miners to prove that they have contributed to a distributed denial of service attack against specific target servers, this proof involves making a large number of TLS connections to a target server and using cryptographic responses to prove that a large number of connections has been made. Proof-of-DDoS can be used to replace proof-of-work in a cryptocurrency setting, provided that there is consensus around what victims are valid targets."
The platform works by confirming signatures that are created when the TLS connections are confirmed, and only after a signature is confirmed that attackers are gifted DDoSCoins. Those who want to participate and set up a target for a DDoS attack can use the PAY_TO_DDOS transaction and a second for updating victim domains that attackers can use for mining coins.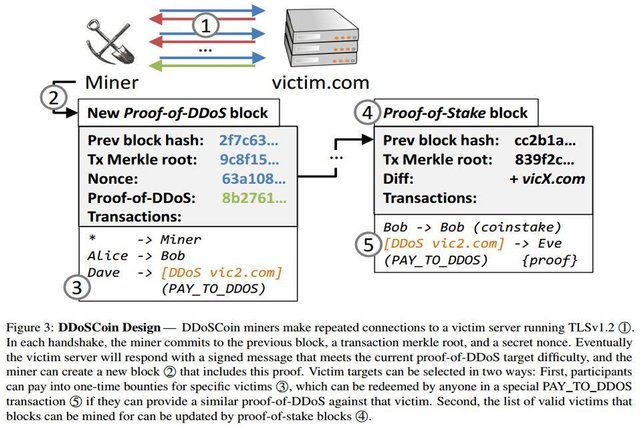 This is quite an interesting concept, but is it a viable cryptocurrency? I don't believe so. However, it does show the diabolical side of cryptocurrencies which is something that can set back the progress that has already been made in the cryptocurrency community.
Via Meet DDoSCoin, the cryptocurrency that pays when you p0wn