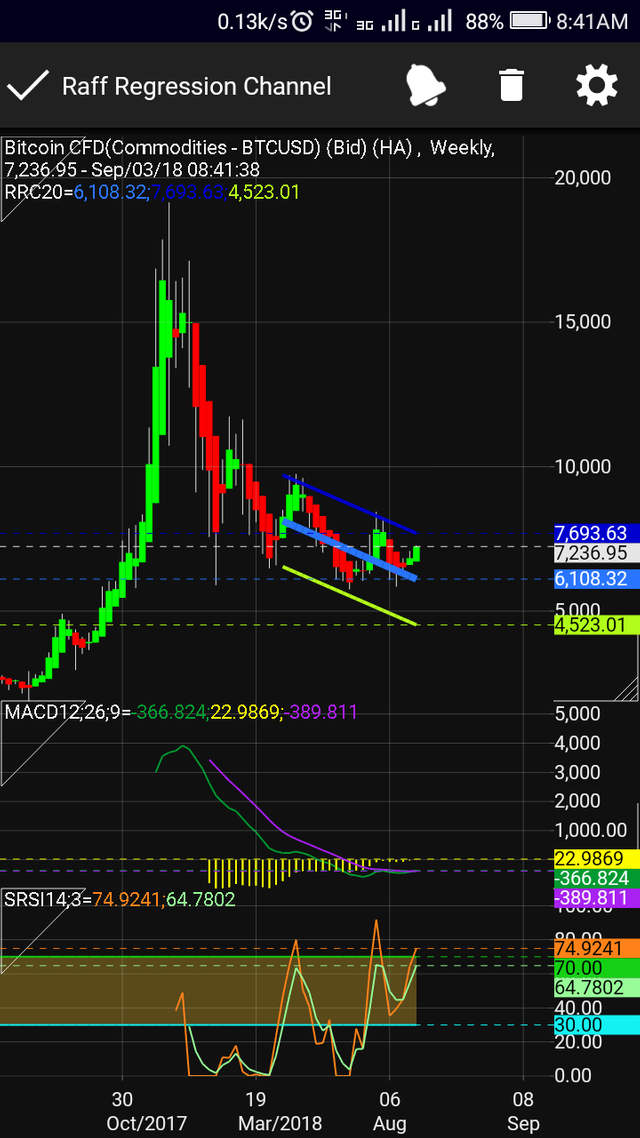 Back with another Bitcoin -0.25% analysis! Someone kindly asked me to change the way I deliver my analysis, so I decided to deliver it in exactly the same I always do every single time because this page is mine, and is only for people who appreciate free content. :-)
Bitcoin -0.25% appears to have extended itself towards the target zone of my previous analysis that went EXACTLY to plan! :-) Because the last marabozu came so close to the target arrow it's a bit of a catch 22. We could argue that price extended itself just to hit my target before stalling, or we could say that people simply took their profits a little earlier than anticipated and that price could extend higher again to the actual arrow as we just came short before. Which one is it? it's impossible to tell. Usually I can read between the lines but due to massive over extension and near the target you simply never know.
I will be able to know using key hidden levels though! If price goes below 7185, looks like we are correcting to the downside and could see a downside move to between 7120 and 7000. If price has a candle close above 7360 (Especially if its the current 4 hour candle in this chart) then it looks like price will extend to the upside target of 7580 before the having the correction back to the support zone as indicated by the arrows in my chart.
Where do YOU think price will go? Leave a chart in the comments and let's share our thoughts!