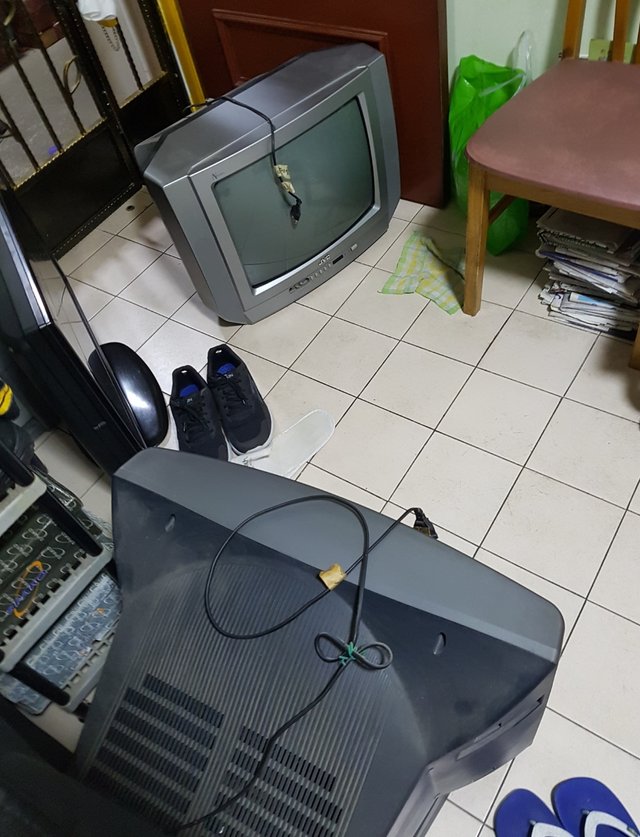 Do any of you still have CRTs or rather, these old and squary bulky TV sets like these?
My grandparents house still had many of them in each room but just last week we had a major change over of TVs. I think my grandparents will be very unfamiliar with these thin LCD screens. So they will need to learn slowly how they work.
So now at home there are 3 flatscreens instead of CRTs. I recall it had some sort of static when u touch the screen or stand too near it, and I used them alot along with cassete/tape players to record and watch power rangers in the past.
So it is the end of an era here for my gramps. And now they will start to slowly learn how to use these new tvs. The screen is reallt big though, so they are able to watch TV from a reallt far distance ahahah.

---
Posted from my blog with SteemPress : http://seanytan.vornix.blog/2018/10/04/retro-tv-disposal/
---