August is upon us, and maybe you are afraid of missing out on the great travel this summer. Looking for a last minute recommendation for where to go the summer of 2019? Here are five suggestions for those who want to experience and see five great cities in the "Eastern-Europe"!
Where else to start with such a list than Budapest, the place I mainly write about here on Steemit?
Budapest, Hungary
Budapest is the capital of Hungary and it has a population of around 2 million people. It might not have the best prime minister and a lot is to be said about the politics, but it still is a beautiful city. And if you are considering a travel right now, why not come to Budapest this weekend to check out the annual Formula 1 race which is arranged on August 4th in 2019? This is the most popular weekend in Budapest every single year, and it attracts people from all across the world who wants to follow this very popular (and expensive sport).
Besides the Formula 1 race, make sure to check out all the beautiful attractions in the center of Budapest, and do not miss out on the hot springs, best experienced in the Szechenyi bath in the City Park of Budapest.
Prague, Czech Republic
This city doesn't need much introduction to frequent travelers. But, if you haven't been to this city, the capital of the Czech Republic, now is the time. This is an extremely popular city, so you should be prepared for crowds wherever you go in the city center, but it is still worth it. Prague is the city of amazing beers, an incredibly Jewish quarter, and it has a wide specter of activities worth checking out, like river cruises, walking tours, beer tasting experiences, and so much more.
Zagreb, Croatia
While both Prague and Budapest are popular destinations,
Zagreb
is still a city most people haven't been to yet. It is getting more and more attention, and that for a cause. It cannot really be compared to popular destinations like Budapest and Prague when it comes to the amount of attractions, but it has a special atmosphere and a great inner town, still making it a wonderful destination. However, you do not really need an entire week to discover Zagreb, so a couple of days should be enough. But, if you decide to spend a longer time in Zagreb, make sure to spend some time outside Zagreb as well visiting incredible places like the Plitvice lakes and more!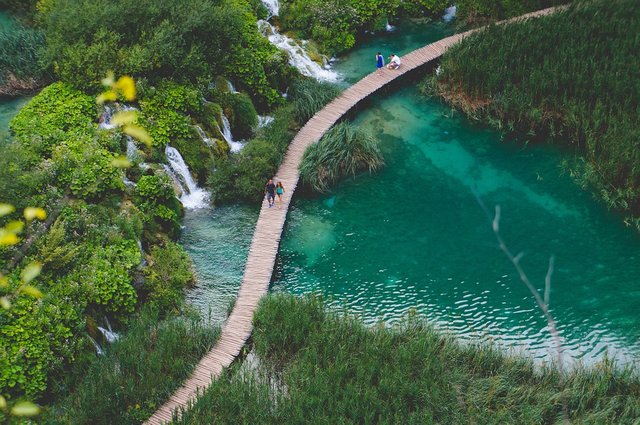 The Plitvice Lakes outside Zagreb - Source: Pixabay
Cesky Krumlov, Czech Republic
This is yet another city that might have missed your attention, but that you definitely should visit. It is located in the Czech Republic, but it is much closer to the city of Linz in Austria than it is to Prague in the Czech Republic. But, if you have a day of in Prague, why not spend it on a day excursion to Cesky Krumlov. This is a city on the UNESCO World Heritage list, and it has a fantastic city center with an impressive castle and a nice area to walk around. You don't need many days here either, but it is a pearl all travelers should visit if they can!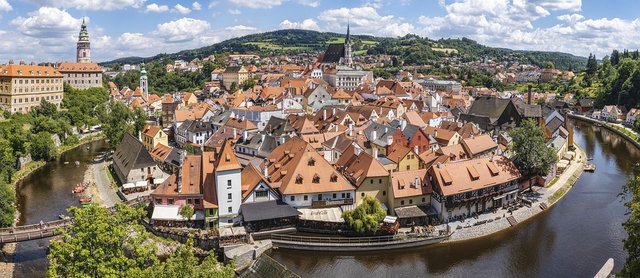 Cesky Krumlov - a magnificent place - Source: Pixabay
Krakow, Poland
Krakow is yet another city in the Eastern Europe worth visiting. Maybe you have been there already, but if you haven't been on a
trip to the Wieliczka Salt Mines
or joined in on an
excursion to the Auschwitz Concentration Camp
, you haven't really been to this city and area at all. The Salt Mines is an incredible place (not for those suffering from claustrophobia) taking you down under earth to a place where you can discover history and beautiful sculptures and more. The Concentration Camp isn't an awesome place, but it is a place much needed to visit, simply to make sure that we remember and never repeat the actions of the past. Of course, the city of Krakow is fantastic as well, so you should spend at least 4-5 days in Krakow to have enough time to discover the city and also visit the Salt Mines and Auschwitz during your stay.
These are 5 suggestions from me for those looking for a place to visit in the Eastern Europe this summer.
Do you agree with me? Do you have any other suggestions? I would love to hear from you!