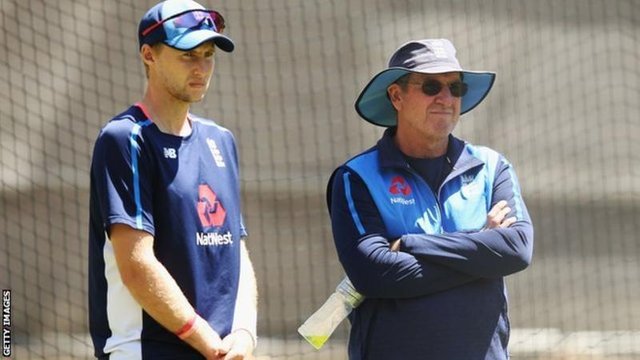 ---
World of Sport Reporter: @worldofsport
---
Trevor Bayliss will step down as England coach when his contract expires at the end of the 2019 Ashes.
Bayliss, who was appointed in 2015, has just seen England lose the Ashes 4-0 in Australia, but he says it was his plan to walk anyway.
"I'm contracted to September 2019 and that will see me out," the Australian told BBC Sport. I've always felt that it's time for a change around that four-year mark. A new voice and a different approach reinvigorates things."
Bayliss has had many successes incharge of England and led England to a home Ashes triumph in his first summer in charge and the following year a Test series win in South Africa and a run to the final of the 2016 World Twenty20.
However, the team's recent Test results have been mixed. In 38 matches under Bayliss, they have lost 18 and won 15. The tour of Australia extended their winless run in away Tests to 11 matches.
Bayliss also said that Mark Stoneman and James Vince deserve an extended run in the side. And that the off-field problems made this tour his toughest yet, but he said a defeat at home might be needed to get them into shape.
How about coaching them proper so they're competitive in every series, Trevor?
Photo/Link Sources:
www.bbc.com
www.skysports.com
---
For the Very Best in Sports Related Media, Follow Us @worldofsport

---
What do you buy the golfer who has everything? A short game!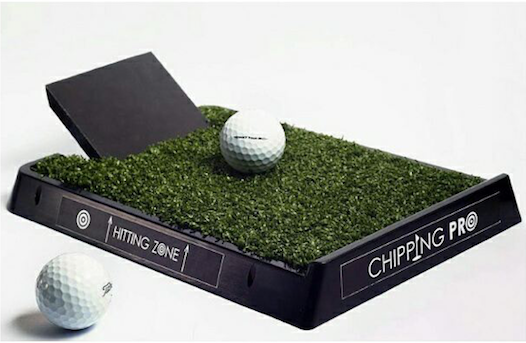 Get a Chipping Pro short game - only $39.99 www.chippingpro.com
---