Tales v The Pundits - BBL Fantasy League
A couple of users have asked if I'll be running a fantasy league for the BBL this year in the same way I did last year as well as for the IPL and World Cup. The answer, unfortunately, is no due largely to the fact that the number of genuine sports fans seems low on the ground at present.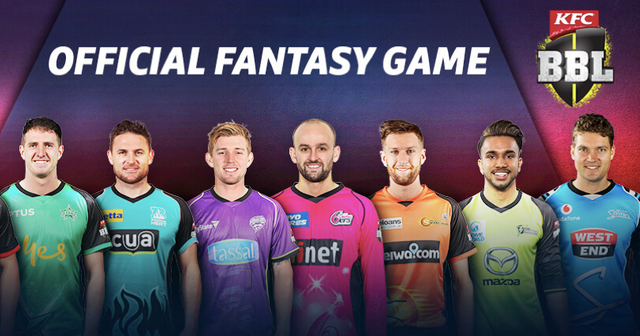 source
Instead, I've set up a league on Supercoach that will see me take on some of the worlds best-known cricket pundits in a head to head scenario. As well as being a bit of fun, it's also a good way to promote the platform on social media and I'll be blogging and tweeting about my thrilling victories and humiliating defeats (probably more of these) against some of the greatest cricketing minds in the world.
Here is the line-up I've gone with
Shane Warne
Warne's infamous "ball of the century" haunted the England cricket team for generations to come
The obvious choice and the poster boy for Supercoach's fantasy game is one of crickets greatest ever players and thinkers. Warne made a career out of embarrassing poms so I expect to get soundly thrashed by a man who is still very involved with cricket in his home country. That being said, I know having looked at Warne's teams over the last couple of years that he likes to go for players that he personally rates. Now I know that seems an obvious statement to make but sometimes in fantasy cricket, you've got to go with the smart choice rather than the guy you think should be getting more attention from the selectors. Beating Warney is definitely the number 1 goal in this league!
Isa Guha
Representing the girls is former English cricketer and current commentator Isa Guha. Guha's workload as a commentator is incredible and I honestly can't remember watching or listening to a league or series around the world where she wasn't involved. There are many great commentators and pundits who I've listened to throughout my youth who are now naturally coming to an end in their careers and Guha, therefore, represents the new breed who will be taking cricketing analysis and mainstream media into the 21st century. All of that travelling and watching cricket around the world (nice work if you can get it) should stand her in very good sted for this tournament,
Brad Haddin
I got sucked into a youtube hole this weekend when the highlights of the 1st Test of the 2010/11 Ashes popped up on my recommend list. Naturally, I watched it and the highlights to all 4 other Tests...
Here's the video that started me watching old highlights on youtube....
While England won the series fairly comfortably in the end (their first victory down-under for 20+ years) Haddin was a stand-out player throughout as he was in other Ashes series particularly in Australia. Coming out of the shadows of Adam Gilchrist, one of the greatest if not the greatest keeper-batsman of all-time was never likely to be easy but Haddin, a consummate professional and talented cricketer in his own right, was surely one of the first names on the Aussie teamsheet following Gilchrist's retirement. Haddin is still very much involved in the international set-up as Australia's fielding coach and is also working as an assistant coach of Sunriser Hyderabad in the IPL - the man knows his cricket!
Mark Howard
Other than myself, commentator Mark Howard represents the only person in the league not to have played international cricket. Instead, Howard is a regular for Fox Sports in Australia covering motor racing, AFL and more recently the Big Bash. Can a seasoned sports journalist beat the former pros at their own game? We're about to find out...
Michael Vaughan
few players dominated the great Australian side in the way Vaughan was capable of
Vaughan's inclusion helps to balance out the English and Australian as 3 v 3 in this league so we can also consider it a mini Ashes series in its own right. The former England captain is a popular figure down-under having gained a lot of respect for his incredible 633 runs that he scored in a losing cause during the 2002 series. Of course, 3 years later he would go onto captain England to one of their most famous Ashes wins of all time ensuring that his name was etched in the annals of cricketing history. The question now is, how much does he know about the domestic Aussie players on show in this year's tournament? My guess is not as much as a few of the other names on this list but we'll have to wait and see.
League Format
It's a head to head league so every round each member of the group is up against another with the individual that gets most points claiming the victory. Everyone plays everyone twice and after 10 rounds the top 4 teams go into a play-off scenario with round 13 effectively providing the final. If I can make it through to the playoffs against these guys then i'll be very happy indeed!
Finally, there is one guy who I'd dearly like to have included in this league and who for whatever reason isn't available this year. They call Mike Hussey "Mr Cricket" on account of how much he knows about the game not to mention the fact that he was a superb batsman and he usually cleans up in this fantasy tournament. Maybe next year Mike....