IPL 2020 Preview - Royal Challengers Bangalore
Every IPL season much is expected of the Royal Challengers Bangalore and why wouldn't it be? After all, they have 2 of arguably the greatest white-ball batsmen to ever have played the game in Kohli and AB de Villiers alongside a whole host of other outstanding talent, and yet, for whatever reason, they can't quite seem to tie everything together in order to claim that first title and shake off the tag of perennial underachievers.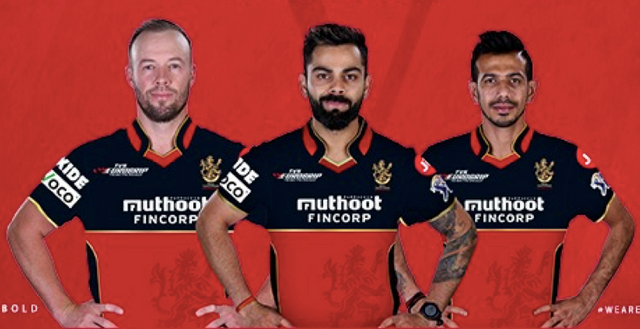 The truth, of course, is that the IPL is such a highly competitive league that the margins for error are small and the gap (at least on paper) between the successful sides and the unsuccessful is even smaller. To close that imperceivable but success defining gap, RCB must make an array of changes to their side, starting with sorting out the top order. For me, Kohli opening can be a successful move, if he is partnered with the right player. Partiv Patel has been a consistent run-scorer over the last couple of seasons but he will hardly be striking fear into the opposition bowlers in the same way that some of the big-hitting openers around the league do. The first 6 overs will always require batsmen to take a relative amount of risk in order to score quickly while the field is up so RCB must decide if sacrificing their captain in such a manner is really worth it? The expectation levels for Kohli are probably higher than for any other player in the world with anything less than a match-winning innings being considered a failure. He comes into this tournament off the back of some poor form in New Zealand and if RCB are to make the playoffs this year they will need others to contribute their share.
Given the above, it's no great surprise that RCB have secured the services of Australian white-ball captain Aaron Finch. The right-hander could prove the missing piece in the jigsaw that allows Kohli to slot in at 3 and de Villiers at 4, positions that seem more natural to both. However, Finch's form for the national team of late has been patchy and despite having a good BBL himself his team, the Melbourne Renegades finished rock bottom of the league after enduring a 10 game losing streak. De Villiers also played in this year's Bash albeit just the 2nd half of the season where his 7 games for the Heat delivered just 1 inning of note as the side's push for a playoff spot fell away badly. Perhaps more concerning for RCB was the fact that de Villiers appeared to be struggling for fitness throughout his brief stint in Australia. RCB will expect the South African to play a starring role in 14 round-robin games in order to push them into the playoffs but if his physical condition hasn't improved over the last couple of months then I can't see that happening.
RCB's middle order looks likely to be dominated by big-hitting all-rounders giving Kohli additional options with the ball while potentially providing some quick runs at the back of the innings. Despite only making his IPL debut last season, Shivam Dube has become a fixture in the Indian T20 side these past 18 months but is yet to really transfer the destructive hitting he has demonstrated on the domestic circuit into the big time. His fairly gentle medium pacers provide a 7th bowling option but as we saw in the recent series with New Zealand where he was creamed for 34 runs in an over he can also be something of a liability. Another mercurial player within RCB's middle-order is likely to be England's Moeen Ali. On his day, Moeen is one of the most natural ball strikers in world cricket while on other occasions it looks as though he is picking up a bat for the very first time in his life. RCB will be encouraged by his return to the national team and the form he showed in South Africa. He has also done a fantastic job leading the Worcester Rapids to multiple finals days in the T20 Blast
Thereafter it looks likely that RCB will have further bowling allrounders at 7 and 8 with young spinner Washington Sundar and new import Chris Morris the most likely candidates for those spots. Sundar played just a handful of games in the IPL last season but has been a mainstay in the national side in the recent series against West Indies and New Zealand putting in solid if not spectacular performances with his finger spin. Morris meanwhile was exceptional for Dehli Capitals last year forming a fantastic partnership with fellow countryman Kagiso Rabada at the death. With RCB having struggled in that department last year then Morris' acquisition may prove a smart piece of business.


Morris had the 6th best S/R in the league last year
RCB have brought back Dale Steyn who played a couple of games for the franchise last year and Australian change-up bowler Kane Richardson. Their chances of playing a major role this year will depend on how RCB shuffle the pack in regards their 4 overseas picks. Bangalore do have a few local pace options available to them in the form of Umesh Yadav, Navdeep Saini and Mohammed Siraj and my guess is that shortages in their batting stocks mean that they will need to play ahead of those international stars.
Their number 1 wicket-taker from last year and one of the few players who came out of a disappointing season with any credit was Yuzvendra Chahal. Chahal comes off a successful winter in New Zealand including 6 wickets in 2 ODIs down under and he will once again be the man that Kohli looks to for wickets in the middle overs.
Predictions and Betting
On paper, RCB have a better-balanced side than last season where they struggled to make an impact in the field and instead transferred the responsibility for winning games onto their big-name batsmen. It's not a formula that has proved very successful in T20 cricket anywhere in the world and it appears that fact has finally dawned on the powers that be at RCB. My major concern though is that they don't have enough cover at the top of the order and that several of those high profile batsmen come into the tournament without any real form. There is always a lot of pressure on RCB to perform and if they don't get off to a good start then you feel that it'll be difficult for them to turn it around.
Batting wise it's not a very bold prediction but I can't see anyone outscoring Kohli this season. Finch's career seems to be on the downward trajectory while AB just doesn't have enough cricket behind him to make me believe he can have a prolonged impact this year.
Chahal is the only bowler that you can be fairly sure of starting on a frequent basis so the smart money would be on him to lead the wicket-taking stakes once again.